Graham Reid | | 4 min read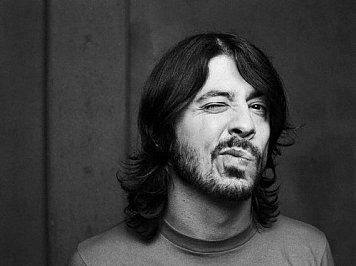 This is true: I was in the studio when Dave Grohl's post-Nirvana band Foo Fighters recorded for the first time. And it wasn't in Seattle as you might expect.
Roll the tape back and me being in a BBC studio in London with them makes sense.
The self-titled Foo Fighters album of '94 wasn't a band outing, it was Grohl doing just about all the parts himself and sending the songs off to a record company to gauge interest. Not only were they interested, as it transpired so was the rest of the planet when songs like This Is A Call, I'll Stick Around and Big Me started picking radio play and chart action.
Grohl had a big album, but no band.
So when they toured Britain – former drummer Grohl on guitars with Pat Smear of the Germs, bassist Nate Mendel and drummer William Goldsmith – they were offered a BBC Radio session, and I happened to be in town.
It was a fast and exciting session – two takes of five songs – and they looked like were having a lot of fun, even when Grohl delivered the furiously intense How I Miss You which he told me later had become freighted with meaning about the late Kurt Cobain . . . when in fact he'd written it years before about the woman who would become his wife.
Grohl was enjoying himself after the intensity of Nirvana even though he initially resisted putting a band together and going on the road together.
"Now I cannot think of one thing," he said, "that would be more fun than what we're doing and being with these same people every day and loving them more and more. That sounds stupid, but it's true."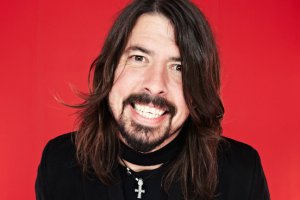 Grunge-angst didn't die with Cobain, although the hangover went on for a while. My money says it died with Foo Fighter's goofy video for Big Me, the one with the Footos mints and Grohl's hair in plaits.
Grohl made big pop and toothy grins kinda cool. And, as with all the best bands, you felt you'd like to be in it.
Grohl – two decades on – is still having fun. At a secret gig in Brighton in September (under the name Holy Shits) Grohl invited the singer of a Foo Fighters' tribute band to join them on stage for White Limo from their most recent Wasting Light album: "Ladies and gentlemen," Grohl told the audience of just 600, "would you please welcome . . . me".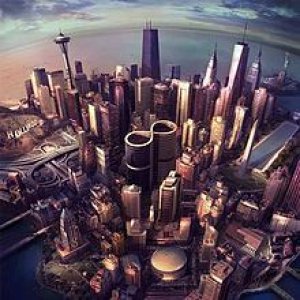 It was hard to tell who was having more fun, Grohl or his doppelganger. And at the same show they previewed a new song The Pretender, originally slated for the new album Sonic Highways.
Sonic Highways will be only the Foo's eight studio album.
But you can forgive them because Grohl clearly made a decision to enjoy this ride and so has done numerous side projects from covering classic rock'n'roll songs the Beatles' used to play in their Hamburg days (for the soundtrack to the movie Backbeat) to playing with Queens of the Stone Age, Them Crooked Vultures and Tenacious D . . .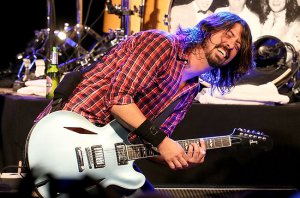 Gee Dave, are you having enough fun yet?
And if you've seen the film he directed Sound City, you can see he's a man who not only appreciates rock history – he buys the Neve desk from the old Sound City Studio on LA on which bands like Fleetwood Mac, Nirvana, Neil Young and Tom Petty recorded – but also how lucky he is. Not everyone gets to record with Paul McCartney, but when Dave does you think it couldn't happen to a nicer guy.
One of the interesting things about Foo Fighters music live is that – as with Shihad – they deliver tension and release. Songs can be full throttle and intense, but at the end there is that breathing space as if to say, "Right that was cool, take a deep one because here we go again".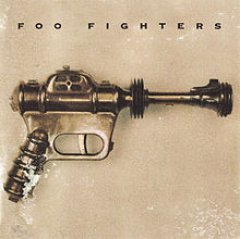 Coming to Foo Fighter new at this point is a little difficult because over the decades they have hardened up, but that self-titled debut is the perfect entry point. It is understated, chock full of good songs and sounds quite effortless.
AND THE FOOS FOR YOU
The Colour and the Shape – the first actual Foo Fighters band album – which followed works a classic American rock sound and codified what Foo Fighters could be. It was enormously popular but hasn't aged quite as well.
There is Nothing Left to Lose from '99 closed what had started as the grunge decade and Grohl has consistently said this was and album on which he wanted to push in new directions, power pop being one of them and the songwriting was strong. It won a Grammy and deserved to.
One by One had a troubled birth (Grohl didn't like the sound of the early sessions, band members had difficult relationships, drummer Taylor Hawkins suffered drug problems) and the resulting album is a real heavyweight, full of roundhouse hard rock punches. It's the neighbour-baiting FF album.
In Your Honor (2005) was a double – acoustic and rock on separate discs – and as with most such projects is far too long. The jury's always going to be out: if you like one disc you are probably ho-hum about the other. It was nominated for a lot of Grammys and won none.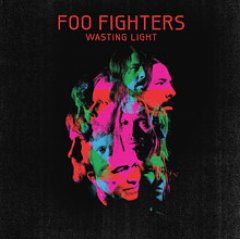 Echoes, Silence, Patience and Grace (07) is the album which seems lost in the back-catalogue. It's a solid enough collection but for many, despite it winning awards, it sounded like a band which had hits a creative wall.
Wasting Light (2011) came after Grohl had exercised his chops with side projects and is the sound of a band back on track again. It had all the hallmarks of great FF/Grohl songs – passionate intensity, hooks that could haul in a great white, producer Butch Vig's quiet-LOUD fingerprint – and it was appropriate to their position.
It's a stadium-sized album from a band that didn't exist when the Foo Fighters' debut was released and once upon a time were in a tiny studio in the bowels on the BBC in Maida Vale being watched by a guy from New Zealand who just wandered in unannounced and unchallenged, and was greeted warmly.
Any way you cut it, that's rare . . . and Dave Grohl is a rare guy.