Graham Reid | | 5 min read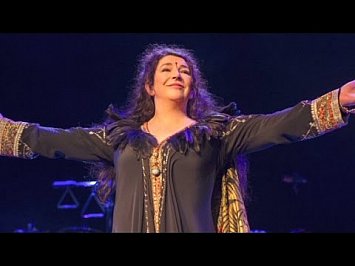 In her long career Kate Bush has only rarely performed live, which is odd when you think how she established herself as a theatrical performer who had studied dance and movement.
But after a 29-date UK and European tour in 1979 she retired from live performance which she said she'd enjoyed but found tiring. And her interests were more towards recording and video making.
A video document emerged from that tour the following year – Live at the Hammersmith Odeon – and in '94 there was a reissue of it with a tie-in live CD.
(That album doesn't appear in either the vinyl or CD reissue of her remastered catalogue.)
But video and film became her creative outlet beyond albums, so it was a real surprise when in 2014 she announced a 22-date residency at the Hammersmith Apollo for a show which promised to be as spectacular and theatrical as it would be musically encompassing.
It was a three-parter which included much of Hounds of Love and Aerial as well as a few other songs from The Red Shoes and The Sensual World.
It was ecstatically received, came with confetti cannons (very rock show!), puppets, a light show, screens and staged settings, weirdly surreal costumes, film and back-projections, a large cast which included drummer Omar Hakim, bassist John Giblin, her son Bertie (Albert). . .
It was the full Bush for those who had been denied her stage presence for decades.
And it appeared later on disc as . . . .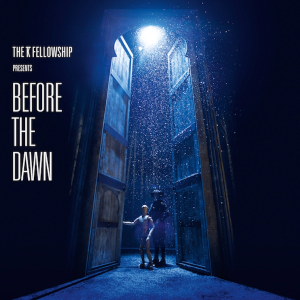 Before the Dawn (2016)
Here are the three acts spread over three discs in the reissue series (but not in the final vinyl box set) and it opens with the powerful Lily (from The Red Shoes) where she announces this show will be as much rock as art and theatre.
As with any live album there is always the thought "I guess you had to be there" but there is no denying her vocal fire-power on material like Top of the City (Red Shoes), the riding glory of Running Up That Hill (Hounds) or the sonic scope of The Ninth Wave (Hounds) which opens with a spoken monologue by Kevin Doyle which sets the scene for a woman lost at sea.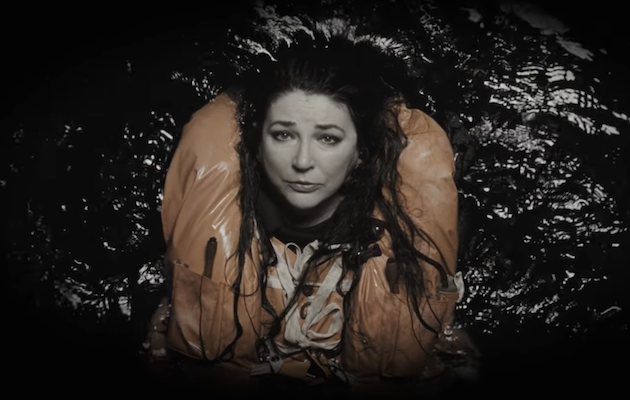 In her liner notes Bush explains that the only way to make this CD work was to present it as a radio play with linking spoken passages (and have the audiences' response muted until the end). But even so this was something you needed to see (a film of Bush afloat etc).
The final act/disc is the complete Sky of Honey (from Aerial) which works much better on just audio and comes with an interpolation of the dramatic Tawny Moon (Bertie/Albert again, and he can really sing) with a coda of Among Angels (50 Words of Snow) and the crowd-pleasing and optimistic Cloudbusting (Hounds) which turns into a singalong.
In time to come there may be a DVD of these performances and that would be essential, the audio-only version is less so.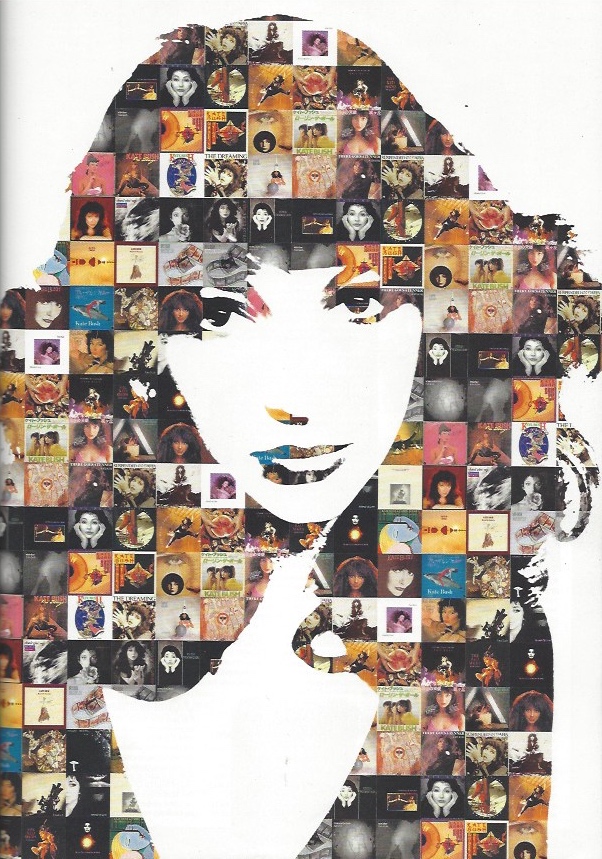 The Other Sides (2018)
To round out the four-part box set vinyl reissue and the second of the two box sets of CDs comes the collections of 12'' mixes of five previously released pieces, two discs of rarities and B-sides, and a disc entitled In Others' Words which picks nine covers recorded at various times in her career.
In the absence of further information in the booklet we must assume she has done the remixes, pulling up driving percussion for Running Up That Hill and turning The Big Sky in an almost eight-minute thumper for the first half, losing the pace to the spoken word passages at the centre then drilling down for the final minutes of massive drums and searing guitar.
The extended mix of Experiment IV is perhaps the most interesting because the original version appeared in '86 as a single but was a bit lost behind her simultaneous duet with Peter Gabriel on Don't Give Up.
So it will come off for all but the most slavish Bushophile as something unfamiliar. (A typically odd and star-stacked video with the original too, see below)
The two discs of B-sides, songs which appeared on EPs, and rarities (Show a Little Devotion is here for completists, as is her new vocal for Wuthering Heights which was included on her hits collection The Whole Story in '86) will be the real discovery for those who just tuned in for the studio albums.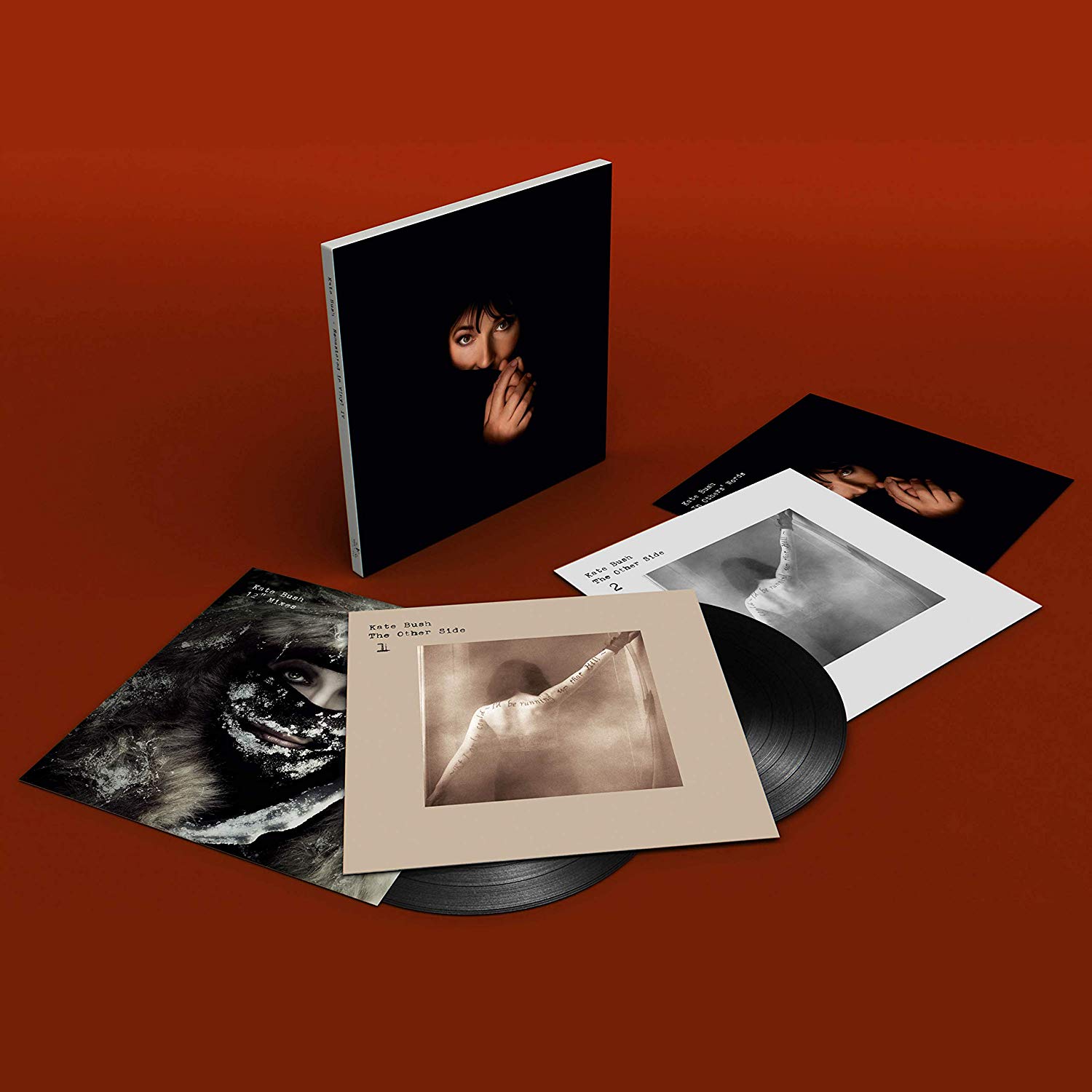 It's a safe bet only the loyal will have heard Ne t'enfuis pas from '82 (the B-side of the There Goes Another Tenner seven inch UK single) or Un baiser d'enfant (The Infant Kiss from Never for Ever) in French.
Or her lovely Home for Christmas from '93, an acoustic ballad which says it all in a very cute way in fewer than two minutes.
She was tossing out polished gems (some like You Want Alchemy lumbered with synth-heavy production of course, or the one minute piano instrumental One Last Look Around the House Before We Go from 1990) and the influence of world music filtered through Peter Gabriel appears in a number of places.
Kate was clearly drawn to percussion.
And to Elton John's songs . . . because on The Others' Words she covers Rocket Man (with a chunky reggae riddum to the fore) and Candle in the Wind.
There are also traditional Irish songs and a classy George Martin-produced version of the Gershwin's The Man I Love with Forties horns. She could have made a decent living as a jazzy chanteuse.
Her romantic Brazil (from the film of the same name) is magnificently swamped by bombastic horns and orchestration . . . as befits that overblown movie.
But Kate Bush took the path much less traveled and this massive – and yes, pricey – remastered reissue of her catalogue so far reminds you how broad her emotional, lyrical and musical scope was.
And how, when she got the chance early on, took complete control of her career and did exactly what she wanted.
Kate Bush turned 60 this year . . . but despite this reissue having all the hallmarks of a massive doorstop/fullstop you wouldn't count her out just yet.
If nothing else -- and there was always plenty of "else" with Kate Bush -- she's known for the long hiatus between releases.
These remastered reissues through Warner Music come as four separate box sets of vinyl ot two box sets of CDs. To read Elsewhere's overview of all these start here.
And this DVD is worth finding for its "historic" value. Given the final lines above, the last lines in that DVD review from a very long time ago (in pop culture time) are resonantly similar!