Graham Reid | | 3 min read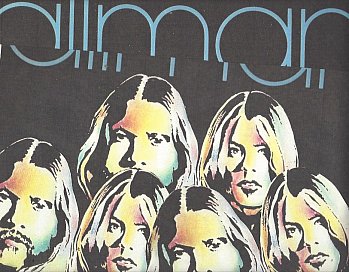 Although the Allman name was carried by brother Gregg for decades after the death of Duane, it was that classic Allman Brothers Band which many today default to.
After Duane was killed in a motorcycle accident in '71 – leaving behind just three ABB studio albums with him (their self-titled debut in '69, Idlewild South the following year and the posthumous East a Peach in '72) and their essential live document At Fillmore East – Gregg continued the project of Southern rock'n'roll soul music with jazz-blues inclinations.
The subsequent Allman bands – with remarkable players and a changing line-up – continued but as Gregg increasingly fell prey to his addictions and their consequent illnesses, a strange marriage to Cher and much other nonsense besides their cachet was slowly eroded.
By the time of his death in 2017 however, Gregg had cleaned himself up and had released a number of very creditable, if largely underrated and ignored albums, under his own name.
But it was when those brothers were together there was some special magic which came from Duane's guitar playing and Gregg's vocals and keyboards, all of which were imbued with a special kind of Southern soul by these boys from Tennessee who played in Florida, Alabama and Missouri.
They'd grown up with black music and Duane had camped outside the FAME Studios in Muscle Shoals, Alabama in the hope of being given a chance as a session player.
And he was, immediately impressing the older heads there. And thereafter he and Gregg formed the Allman Brothers Band.
Some weeks ago Elsewhere pulled an Allmans track From the Vaults, it was the beautiful God Rest His Soul recorded by the brothers after the murder of Martin Luther King and it aches with sadness and hurt.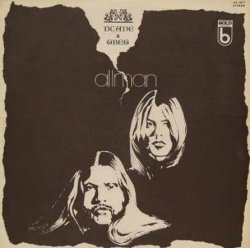 We'd taken it off a compilation album Delta Swamp Rock but an Elsewhere reader, musician Dylan Storey, got in touch to say it was also on the album Duane and Gregg Allman, which – to be honest – Elsewhere had never heard about let alone heard.
Then by chance a fortnight later while trawling randomly through the secondhand bins at Real Groovy in Auckland (nothing over $10, my kind of store) there was the '72 album in excellent condition. It had either been much loved and cared for, or never played at all. Or a reissue. (It was the latter.)
It is a fascinating and engaging collection, from their interpretation of Tim Rose's Morning Dew through God Rest His Soul, the blues standard Nobody Knows You When Your Down and Out (which Duane revisited with Derek and the Dominos) through to an early version of the band's beautiful signature tune Melissa. Just nine songs but persuasive evidence that these brothers and their fellow players really were onto something.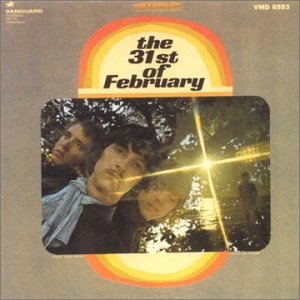 It was recorded in late '68 but released in '72 as their debut under their own names, but was in fact not much more than a polished demo with the band 31stof February (Scott Boyer, David Brown and drummer Butch Trucks who would become an Allman band stalwart) whose debut album had appeared earlier in '68.
Trucks would later say the album was intended as 31stof February's second album but slipped out as the brothers' debut, and there are some curious provenances to it.
In some reissues the cover would sometimes have Gregg as "Greg", (as on my Polydor copy), the beautiful God Rest His Soul is sometimes attributed to producer Steve Alaimo but was in fact a Gregg song (which admittedly he sold to Alaimo, along with Melissa), Eddie Hinton's Down in Texas was sometimes attributed as Come Down and Get Me by Ray Gerald, and sometimes the running order was shuffled to put Melissa as the final song rather than the end of the first side.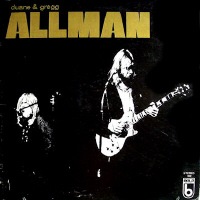 So whatever version you get can be pretty messy, but it's the music which counts and Gregg's soulful style colours everything, as does the mercurial and often understated guitar playing by Duane who – perhaps after years as a session musician – seems to know his place and only unleash fire when required.
Certainly some of the material is a bit unworthy (Alaimo's Well I Know Too Well which might have slotted into the ragged end Derek/Dominos jamming catalogue) but Gregg's voice (and sometimes organ parts) salvage even the weakest of songs, like bassist Brown's Back Down Home With You.
The acoustic ballad In the Morning When I'm Real sounds oddly like country-flavoured Nilsson playing it straight (and is Boyer not Gregg).
But more than half of these tracks are testament to the soulful style of the Allman brothers and in songs like this early take of Melissa more than hint at their particular – but tragically short-lived – sibling genius.