Graham Reid | | 2 min read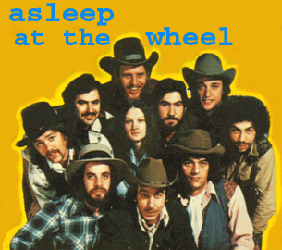 Ray Benson seems an unlikely character to have created the soulful Western Swing outfit Asleep at the Wheel, a band which took its lead from the sound of Bob Wills and His Texas Playboys as well as sweet Southern soul.
Singer-guitarist Philadelphia-raised Benson – now in his late 60s-- is Jewish and founded Asleep at the Wheel half a century ago in West Virginia with pedal steel guitarist Reuben Gosfield (aka Lucky Oceans).
By the time they moved to Austin, Texas – their natural home – they'd opened for Alice Cooper which seems as about as much a mis-matched for their sophisticated country swing as you can imagine.
It was Willie Nelson who suggested the move to Austin, and after that the band – with a regular parade of members – never looked back: nine Grammys, almost two dozen albums and shows which sometimes saw Benson (the sole constant) literally pulling from his bag of tricks for entertaining magic interludes.
They've never enjoyed much success by way of chart hits or best-selling albums, but they have had critical acclaim in the least expected places.
Their excellent Collision Course album of '78 had praise heaped on it by Max Bell in NME at the time of New Wave, punk and Devo.
The headline read Out Go Androids in Overalls In Come Men in Silly Hats.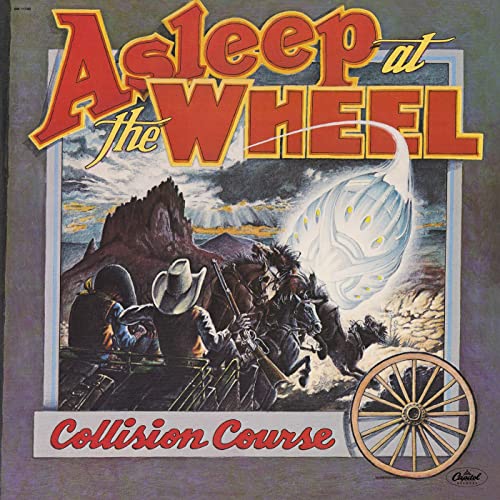 Bell said Collision Course was "their most precisely crafted set to date" (which implies he'd heard at least some of their previous half dozen albums), that "variety and coherence go hand in hand" on the album and that "The Wheel encourage a grin bigger than the Lone Star state".
Melody Maker at the same time said "if you haven't got the message that Asleep at the Wheel are a magnificent band then this album shouts it good and loud".
It is indeed an exceptional album which opens with the lazy back porch languor of Pipe Dreams (pedal steel, horns, fiddle) and ends 40 minutes later with guitarist Leroy Preston's Ghost Dancer about a young contemporary Apache on the res finding meaning in his ancestry and the ancient spirit dance of defiance.
Between times there is slippery swing with pedal steel (Song of the Wanderer), the hypnotic Cajun sound of Nathan Abshire's Pine Grove Blues with accordion, Count Basie's One O'Clock Jump which fits in seamlessly with clarinet and pedal steel, then a turn towards the South in a fine treatment of Randy Newman's Louisiana 1927 with Benson's strong oak-cured vocal, Benson's dreamy, gorgeously romantic original Texas You and Me and singer Chris O'Connell stepping out for the classic New Orleans ballad Ruler of My Heart (written by Allen Toussaint and made famous by Irma Thomas).
And to bring home the many interlocking references there's Don't Forget the Trains and Louis Jordan's jump jive/country swing of Ain't Nobody Here But Us Chickens before Ghost Dance.
This is a join-the-dots of Southern music to create a picture of something between country, western and soul.
As Max Bell noted, "whoever called the shots on the choice of material and the track order deserves a crate of Coors for organisational competence".
When thinking about Asleep at the Wheel to consider I pulled out one of the four I have on record at random.
It was this, by good fortune my favourite Wheel album.
Give it time and it could be yours too.
.
You can hear Collision Course at Spotify here.
.
Elsewhere occasionally revisits albums -- classics sometimes, but more often oddities or overlooked albums by major artists -- and you can find a number of them starting here