Graham Reid | | 1 min read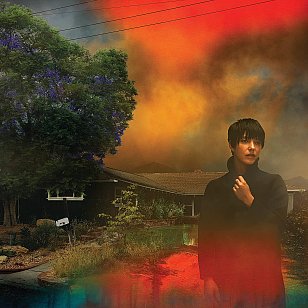 Also on her sixth album as is Angel Olsen on Big Time – and having collaborated with Olsen on last year's heroic single Like I Used To -- Sharon Van Etten also embraces emotional catharsis. Where that single was a chest thrust against a rainstorm, this album is sometimes the cloak pulled tight as she strides into the cold night of doubt to embrace hope and redemption.
There's an internalised intensity here but – as on that Olsen duet – Van Etten also reaches for open skies and an upward trajectory on the opener Darkness Fades, and again on the Phil Spector-cum-Daniel Lanois soaring pop in her constrained delivery on I'll Try over chiming guitars.
There's the grandeur of Bruce Springsteen, Patti Smith and Roy Orbison on Anything: "Up the whole night, right before the sun takes everything, it could've been anything, I didn't feel anything".
Van Etten knows the darklands but here, on an often thrillingly widescreen album, she engages with epic rock (on the enormous Born, glorious stand-out Come Back and Goth-pop brittleness of Headspace) alongside elegant self-analysis, as on the closer Far Away: "Been down on myself, said [I] won't go back. Been there . . ."
Beautiful and bold if – as with the Olsen – a cinematic album of unease.
.
You can hear this album at Spotify here
.