Graham Reid | | <1 min read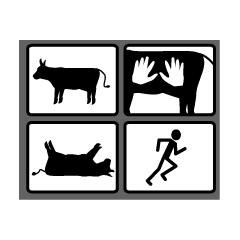 The idea of the improbable is always enjoyable. It is the basis of Dada and Surrealism, not to mention a few good dreams and a whole lot of Monty Python-type humour.
And so you can guess when this band -- Norah Jones, Lee Alexander, Richard Julian and others -- got together to indulge their love of country and alt.country music by playing material by Kris Kristofferson, Hank Williams Jnr, Townes Van Zandt and so on, that maybe they imagined their fellow New Yorker Lou Reed out there in the countryside havin' some fun.
Lou? Countryside?? Fun???
That seems a collision of improbable factors, hence this amusing song which was tacked onto the end of the Little Willies self-titled album.
For more one-offs, oddities or songs with an interesting backstory check the daily updates From the Vaults.