Graham Reid | | 1 min read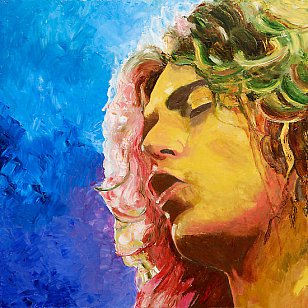 When the unexpected, Grammy-grabbing album Raising Sand by Robert Plant and Alison Krauss arrived, it reminded many of what a great interpretive singer Plant could be outside of his throat-abusing belting in Led Zeppelin. Even within the mighty Zepp however he offered some exceptional interpretations (Gallows Pole stands out).
Well before Raising Sand however, he appeared on a tribute to the great country-soul writer/singer Arthur Alexander (whose compilation The Ultimate is an Essential Elsewhere album here).
Alexander was one of the favourite songwriters of the young John Lennon (the Beatles covered Anna and he did Soldier of Love live in Hamburg and the Cavern). The Stones covered Alexander's You Better Move On.
A notable feature of Alexander's style was that he would throw the listener right into the middle of a narrative as on the heartbreaking Anna ("Anna, you come and and ask me girl, to set you free girl, you say he loves you more than me . . .")
He did the same on his hit If It's Really Got To Be This Way (written with Donny Fritts and Gary Nicholson in '91) which Plant covered on the tribute album to Alexander, Adios Amigo, which appeared a year after the writer's death.
Plant plays an absolutely straight bat to the lyrics and melody which are merged like a seamless whole.
You can imagine Mick Jagger, showing some similar restraint, could have done an equally fine job.
But Percy got their first.
For more oddities, one-offs or songs with an interesting backstory use the RSS feed for daily updates, and check the massive back-catalogue at From the Vaults.