Graham Reid | | <1 min read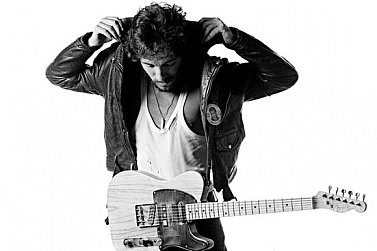 Back in 1978 when he played the Roxy in LA for a three and half hour concert that was being broadcast live, Bruce Springsteen famously said, "all them bootleggers out there in radioland, roll your tapes".
Well, people did and those tapes became legendary (you can hear a good recording here) and Springsteen became one of the most bootlegged artists out there. Dozens and dozens, if not scores and hundreds of live shows are out there.
There are also a lot of studio outtakes and so on.
Given his show coming up I thought I would briefly post this, a studio version of Born to Run.
Everyone knows how much they struggled to get the right balance between bombast and energy on this song, and in this version you can hear Springsteen's vocals more subdued at the start (and double-tracked), but most interesting is the over-the-top string section which dominated the central passages. And the equally OTT backing vocals.
The sound is bit wobbly, but you'll get the idea.
If this had been released would have been a hit, or just another over-Spectorised song ?
You decide.
There is a lot of Springsteen at Elsewhere starting here.