Graham Reid | | 1 min read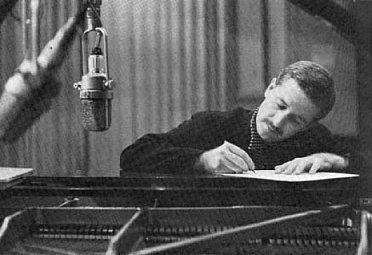 Mose Allison is a jazz and blues singer whose songs have been covered by a surprising number of rock artists . . . surprising because when you hear Allison's originals -- as in this case, typically swinging, groove-driven by drummer Nick Stabalus and bassist Addison Farner -- it sounds a very long way from how they turned out in the hands of people like Blue Cheer or the Who in the Sixties.
Townshend of the Who says their hit My Generation was inspired by Allison's Young Man Blues and his vocal on the demo was laidback in the manner of Allison.
But he accidentally stuttered so singer Roger Daltrey introduced that as a significant component of the song to suggest youthful nervousness and frustration.
The Who also covered Sonny Boy Williamson's Eyesight to the Blind (on Tommy) which Allison covered around the time of Parchman Farm and Young Man Blues, which the Who did . . . in a very different way.
Here's Mose Allison's Young Man Blues.
Mose Allison (b. 1927) Young Man Blues
And here's the Who
Young Man Blues, the Who live in 1970
Parchman Farm clearly has its origins in the blues and is about an inmate at the notorious prison in Mississippi which held Bukka White (who wrote Parchman Farm Blues), Elvis Presley's father Vernon, various civil rights and black activists . . . among thousands of others.
This first recording of Parchman Farm was done in Rudy Van Gelder's Hackensack studio for the Prestige album Local Color released in '59.
You might like to compare Mose Allison's Parchman Farm with Blue Cheer's feedback-infused heavy metal version below.
How the hell did that happen?
For more one-offs, oddities or songs with an interesting backstory see
From the Vaults
.