Graham Reid | | 1 min read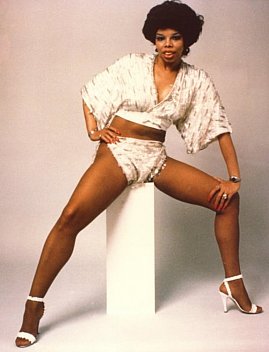 Here is a guess, most people only know of soul-funk singer Millie Jackson for one album cover.
Maybe a few know of her for album titles like Feelin' Bitchy, Live and Uncensored, For Men Only, Live and Outrageous Rated XXX and so on.
Her last album was in 2001 as far as I can tell and it was Not For Church Folk! and the lead-off track was Butt-A-Cize.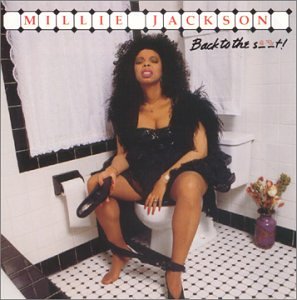 Yes, Millie Jackson was pretty out there, not the least for that one famous album cover of 1986, Back to the Shit!
There is an excellent series of programmes by Mike Judge of Beavis and Butthead/King of the Hill etc fame entitled Tales from the Tour Bus in which he mixes recorded interviews and animation with live footage to tell of the damaged and often hilarious (and sometimes sad) lives of the likes of Waylon Jennings, Blaze Foley, James Brown, the whole P-Funk school, the great Betty Davis and so on.
He hasn't made one of Millie Jackson but he should. Here was an outrageous woman who did things her way as much as possible, rose from a sharecropper family to a model in the pages of black glossies out of New York and embarked on a recording career which included huge soul and r'n'b hits, worked with Isaac Hayes and in concert had monologues which would have made Bette Midler and Bo Carter blush.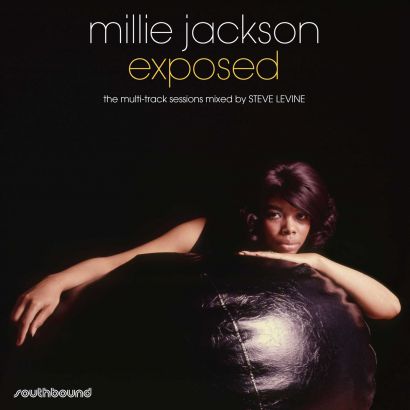 Last year however a more approachable compilation – one you can play when kids are around – was issued with a dozen of her soul-funk tracks remixed by Steve Levine. It included great songs like If Loving You is Wrong I Don't Want To Be Right (about loving a married man), It Hurts So Good, Sweet Music Soft Lights and You (with Hayes), the Chinn-Chapman hit Kiss You All Over (counterintuitively slowed down from its disco direction) and her hit House for Sale. And it opens with the seven minute-plus disco-funk and social conscience of I Cry.
It's a stunner.
The album is Millie Jackson Exposed (Ace through Border in New Zealand) and it really is something.
We pick this one as a sample . . . but any of these songs would be persuasive evidence of a real soul-ballad and heart-aching talent beyond the outrageousness.