Graham Reid | | 1 min read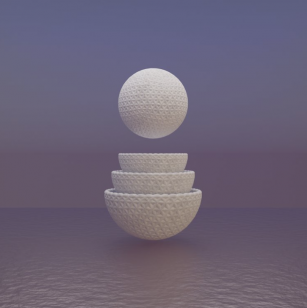 Categories in music have become more arbitrary, flexible and even irrelevant over the past few decades.
As we've noted, someone like Leonard Cohen was in rock culture but not of it, and artists like Laurie Anderson and Meredith Monk are listened to by the same people who would play Bowie's blackstar, Thom Yorke soundtracks and Lorde.
British pianist James Heather might have a background in the classical world but he also worked for the hip Ninja Tune label so brings more contemporary references from slo-mo electronica, ambient music, minimalism and soundtracks to this, his second album.
A stately, quiet piece like the considered, slowly emerging Balance here or the poised Ultraviolet are economic and focused, you could imagine hearing them as the credits roll at end of an arthouse film.
Ancestral Future Now is a delicate melody which slowly unfurls.
Elsewhere there are darker currents (Forgotten Cities, the brooding Beginnings) or more meditative pieces (the dreamy Immortal Beloved at the end, inspired by the letter written by Beethoven but never sent).
Influenced by Debussy and acid house, James Heather is very much a man of his generation, playing at Glastonbury and in concert halls, counting Nils Frahm and the Cinematic Orchestra among his admirers, and who has had his worked remixed and done remixes himself.
Philip Glass once spoke not of crossover artists but crossover audiences.
This is an album which should appeal to those who happily cross between genres.
.
You can hear and buy this album here. It is also available through selected record shops on CD and limited edition vinyl, distributed by Border in New Zealand.