Graham Reid | | <1 min read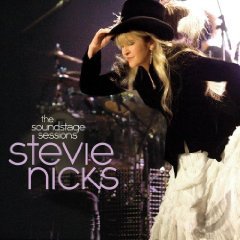 There is a word that reviewers deploy sparingly but hopefully with devestating effect: "Why?"
It's certainly the word that applies here because these 10 songs taken from Stevie Nicks' filmed-for-DVD concert in 2007 come off as variously dated (the dreadful Eighties synth-sound of Stand Back), or utterly lifeless (the glorious Sara which surged with emotion in its Fleetwood Mac version here levelled to remove all nuance and feeling). Most of these songs are workmanlike versions which have been beautifully recorded and professionally played to the point of rendering them antiseptic, and Nicks' voice broadcasts on a very narrow emotional frequency.
I have no doubt this concert looks great (the band have interesting Eighties hair) but this album just leaves you asking that old question -- here with even more annoyance because this is Nicks' first live album.