Graham Reid | | 1 min read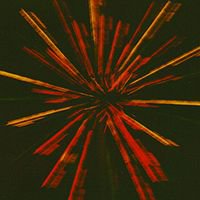 Maybe it helps not to know that this Canadian band's debut Marriage was some kind of rootsy punk/rock/alternative album (I'm quoting from the bio, never heard it myself). Or that their vinyl-only follow-up was a limited edtion.
It means that you comes to this one -- their fourth studio album apparently, so they are mature, because they've been at it for a few years -- with no preconceptions: and its low-key alt.folk and understated melodic qualities make it immediately endearing.
Although that said, I've had it for a month waiting to get around to posting it -- and despite it's immediate appeal I just keep playing it. So it also has legs.
The opener sounds like the kind of thing McCartney might have done on that self-titled debut when he quit the Beatles (if he'd been listening to country music) and at other times you can hear elements of Bonnie Prince Billy, Arcade Fire if they'd never plugged in, chugging pop-rock like The Bats, elements of Neil Halstead's Slowdive band . . .
There is also a trajectory here and this rises and falls on the basis of slow alt.pop-cum-folk juxtaposed with indie rock and slightly stumbling and yearning basement-studio pop.
It's an endearing and self-effacing mix-up and you don't need to have heard a previous note from them -- in fact, as I say, I suspect it helps -- to immerse yourself in an album, and a band, that is a constant quiet surprise.
But, it is one of those albums which only rewards you if you give it a chance, and repeat plays. And in this instant-download, moving-right-along age of disposable music, where might their audience be?
My house certainly, as I have said. Yours?