Graham Reid | | 1 min read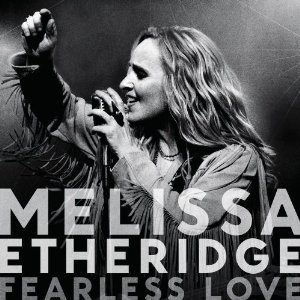 From the opening title track here – a windblown open-road rocker and statement of ferocious independence – Etheridge confirms her credentials as someone who performs open-heart surgery on the emotions while backing it up with powerful songs.

As with Springsteen, she also drops into characters (the unfulfilled housewife in The Wanting of You, the lonely inner life of a famous star on Indiana) but tellingly delivers nakedly autobiographical songs: the searing and bitter Miss California presumably about her recent separation from actress Tammy Lynn Michaels; clinging to life after her cancer on Drag Me Away in which she roars " I will not be a hostage to my own disease".

Etheridge explores the cycles of violence from parents to children and how love and trust can break it (Heaven on Earth); goes stadium-anthem on We Are the Ones with Indo-rock sounds, and Natasha Bedingfield and Joss Stone on backing vocals; gets philosophical on the acoustic To Be Loved and there's reflective acceptance of life/death on the closer, Gently We Row.

Too often Etheridge has commanded headlines for her personal life (relationship with Julie Cypher, David Crosby as their sperm donor, marriage to Michaels then separation, gay and lesbian activism, cancer) and while some of that inevitably informs her music, this album stands for its universal qualities – and at its best it rocks with righteous rage and energy.