Graham Reid | | 1 min read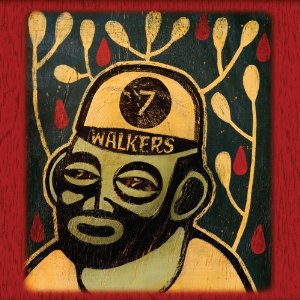 Singer-guitarist Papa Mali here has a story: the late bluesman John Campbell spotted his talent when Mali (born Malcolm Welbourne in Louisiana) was in his teens; he was given his nickname by reggae figurehead Burning Spear while playing in Jamaica; he brought reggae and Southern funk together with rock'n'roll . . .

But he's only one name here: the rest include Willie Nelson (on the slightly spooky Dr John/Band-like King Cotton Blues), bassist George Porter Jnr of the legendary New Orleans funk band the Meters, drummer Bill Kreutzmann (Grateful Dead), acclaimed bassist Reed Mathis, words by Dead lyricist Robert Hunter . . .

A tribute to the spirit and music of New Orleans, these songs touch the mythic (Chingo! with references to the spirit figure Shango), specific places (Nachitoches, "rolling down Decatur to Jackson Square"), the hot, sleepy South, and the waters rising. The organ-driven, spacerock-cum-Nawlins funk of the instrumental Mr Okra also evokes its own story, as does the short but disconcerting Airline Highway which leads into the soulful song of loss Someday You'll See.

This isn't classic Meters-funk nor voodoo spirit like early Dr John, but it draws from those points as well as bayou country-rock. If it fails to fully satisfy overall, when it scores direct hits (like the moody, eight minute creep of Louisiana Rain) you feel the spirit evoked by those who know the territory.
Like the sound of that? Then try this.