Graham Reid | | 1 min read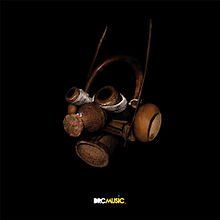 Just as Muhammad Ali used to say that boxing was the way of introducing himself to the world, you start to wonder if Blur wasn't just the initial vehicle to allow Damon Albarn to get on and do other things . . . hence his Mali Music album, The Good The Bad and The Queen, Gorillaz, soundtracks and so on.
And now this project in which Albarn and various producer friends (among them Dan the Automator and Marc Antoine) went to Kinshasa to work with Congolese musicians over a furious five days.
The result is fascinatingly patchy. In some pieces (We Come From the Forest and Lingala, both featuring Bokatola System) you feel you have been thrown back to the earliest track on Paul Oliver's early Sixties collection The Story of the Blues where he picked up the sound of the Fra Fra tribesmen from Ghana.
In other places, there is lovely dubbery and eclectic electronica (K-Town, also featuring Bokatola System) and what might pass for some kind of tribal tongue-twisting proto rap (Love).
Then of course you can almost feel the spirit of Sun Ra in places (the funky chanting of African Space Anthem), and genuine weirdness like the elastic rhythms and wobbly funk of the dubbed up Customs, again featuring Bokatola System.
However a number of other pieces feel very undernourished and while the enthusiasm and urgency of the sessions are evident it may be that much of this provides the raw material for something along the lines of the terrific Tradi-Mods Vs Rockers album of 2010.
However if this album just serves to introduce these artists to the world then that is worthy enough . . . and with some money going to Oxfam it is already doing God's work in this wicked world.