Graham Reid | | 1 min read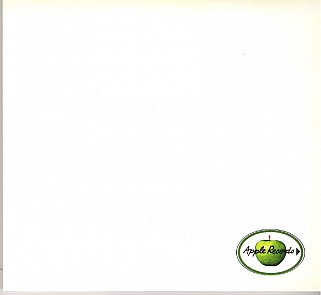 This double disc through JB Hi-Fi stores was previously only available in the enormously expensive 17 CD collection of artists signed to the Beatles' Apple Records (Badfinger, James Taylor, classical composer John Tavener, Mary Hopkins, Billy Preston, Modern Jazz Quartet, Doris Troy, Jackie Lomax and the Radha Krsna Temple).
The first disc here is 20 tracks by the ill-fated Badfinger (their sad story is here) and is mostly previously unreleased versions of album tracks -- the first half dozen are from their first incarnation as the Iveys -- but doesn't include their big hits Come and Get It, Without You and No Matter What.
Once you know their story, some of the lyrics are uncomfortably autobiographical. But they are welded to great power pop and songs like Get Down (from the session for their No Dice album) are pretty heavy.
Badfinger could do it all -- heart-tugging ballads, pretty pop, Beatles-meets-boogie, tough rock -- and never really go their dues. Perhaps the original albums (which were released with extra tracks) are the best place to start, but once Badfinger get their hooks into you (and they had songs with plenty of hooks) this is certainly worth investigating.
The second disc is more scattershot and you really have to like Mary Hopkins' Those Were the Days to endure it in Italian, Spanish, German and French, and also her Let My Name Be Sorrow in French and Japanese.
Following that sweetness however are five tracks by George Harrison's friend Jackie Lomax whose career never took off in the way it should have.
As with Badfinger, Lomax's career seemed dogged by bad luck and wasn't exactly helped by the association with the Beatles or their label. The Beatles manager Brian Epstein had taken an interest in his career but then died before he did very much, and Lomax's debut album for Apple (by then in disarray) was Is This What You Want? and had Harrison producing the galaxy of stars (Eric Clapton, Bily Preston, Leon Russell among them).
His version of Harrison's Sour Milk Sea (here in a mono mix and featuring all the former Beatles bar Lennon) was always superior to Harrison's own unreleased but much bootlegged version, but the album failed to ignite and Lomax's subsequent careeer was mostly in the US but very low profile.
The songs here -- and they come with the caveat that they are of their period, of course -- show a powerful singer and good songwriter who could foot it in the company he was keeping.
So this is a double disc of Badfinger highlights, too much Mary Hopkins and a small spotlight on the overlooked Jackie Lomax.
It's also a double disc in a plain white cover. How very . . . Beatles?