Graham Reid | | 1 min read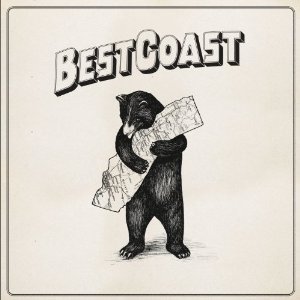 Their debut Crazy for You might have been a bit too cute and calculatingly aimed at teenarama, but this Californian band -- formerly a three-piece, now down to singer-guitarist Bethany Cosentino and multi-instrumentalist Bobb Bruno, plus multiple threat session player Jon Brion -- here hit a point between the bright pop of the Sundays and the sadder end of Sixties girl groups.
And they kick off with the chipper The Only Place about their home state ("we were born with the sun in our teeth and in our hair . . . we have fun when we please . . . why would you live anywhere else?") which as all the sprightliness (but not the humour or indeed a biting irony) of Supergrass' Alright ("we are young, we are free").
Thereafter however things aren't quite so upbeat in mood and Cosentino's "we always have fun" rings more hollow as on My Life she wishes to go back in time and put things right, on No One Like You she's desperate to please or placate a lover, on the delightfully arranged Beach Boys-lite How They Want Me To Be she stakes her claim to independence. Although on Better Girl she's troubled by being alone at home, and again on Do You Love Me Like You Used To . . .
So again this feels calculated to appeal to a demographic -- girls some decade younger than her -- and although the surfaces are still sometimes upbeat there are more mature concerns in many places, if losing a boy is "more mature".
One of the best here is the Sixties girl group drama of . . . Angsty (?) and at the end is a nice demo of How They Want Me to Be, a song which would have been a pre-feminist classic if it had been recorded in 1960.
Like the sound of this? Then check out this.