Graham Reid | | 1 min read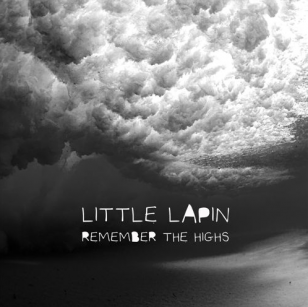 Little Lapin -- aka Lucy Hill -- might almost be considered a New Zealand songwriter: She lived here for about five years and, although British, her time in Aotearoa (living in Raglan, this debut album recorded in Auckland with Ben King of Goldenhorse producing) was certainly useful for her.
She received some NZ on Air assistance and did national tours.
That Kiwi cash we gave her (it's your tax dollar, folks) was well spent because she is quite some songwriter and performer, and this debut bristles with indie.rock-cum-countryrock promise.
The title track is a jangle rock gem where her deliberately lazy vocal leans against the diamond-hard guitars before a thrumming bass part comes in to give it further drive. It's already been cutting it up large on indie stations/websites/on-line magazines.
But there are plenty of songs its equal among the tidy nine here: not the least the dreamy but slightly disturbing Sound of Summer in the sonics of percussion (by Andrew Keegan) and synth-organ for the first minute before it shapes itself into a stately but bluntly spoken ballad.
She might sometimes come off as assertive but her voice -- like that of Lucinda Williams' -- can sometimes contains oceans of hurt (the engrossing In My Mind).
In fact, if you are old enough to remember how Williams shifted from the jangle-pop of Just Want To See You So Bad into a sophisticated, sometimes emotionally damaged but relentlessly articulate songwriter of depth and emotional scope then that's a useful reference point for Little Lapin.
Because here she is as accomplished and persuasive on acoustic ballads (the slightly doom-laden Panic) as she is on rocking out material (Colour Blind starts as the former and does a swerve into the latter, then back across atmospheric guitars and that angular percusson again which keeps you alert all the way on this album).
Little Lapin ain't no cute wee bunny running scared, she is aiming and achieving those highs of the album title.
Hope she remembers us when the world is falling at her feet. I suspect she may.
You can find this album -- and you should -- as well as her previous work at bandcamp here.