Graham Reid | | <1 min read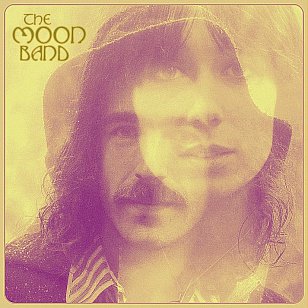 Elsewhere has previously mentioned the British "band" Dodson and Fogg (in truth mostly just the extremely talented, if as yet largely undiscovered, Chris Wade).
Wade is more than just a musician and artist however, he runs a little record label too it would seem: wisdomtwinsrecords.
And it was from there, actually right here (or maybe because they had a track on a recent Active Listener compilation?), we found The Moon Band who are Canadians Nicholas Tomlinson (a one-man Incredible String Band who plays guitar, bouzouki, sitar, fiddle and sings) and the equally adept Renee Forrester (guitar, autoharp, recorder and vocals).
That ISBand reference is perhaps a little off-target (Moon Band is considerably less flaky), but there is a powerful thread of Anglofolk impelling this debut album which at times sounds like neo-psyche British folkies have been transplanted to Laurel Canyon in '69 and had Joni Mitchell, Donovan and Tim Buckley as near neighbours and close friends.
You could imagine all of them in a song circle as the Moon Band unveil songs like Silver and Gold (which ends with a trippy rush of recorder and sitar) or the lovely My Home.
There is a domesticity and pastoralism at work too (song titles include Be It In the Pines or By the Sea, Cedar People, A Day Trip Around the Yard) which might sound a little unhip and self-satisfied, but their barely-there promotion nails it neatly: "A classic sound that is at once familiar and completely fresh".
Agreed.