Graham Reid | | <1 min read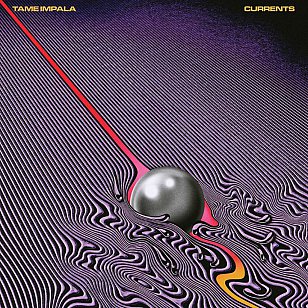 Kevin Parker from West Australia might just be the most tuned-in, turned-on and influence-dropping musician on the planet right now.
His vehicle Tame Impala (in which he does just about everything) has always been impressively future-retro but with this third album -- a polished gem of soulful, psychedelic rock-cum-dance music with a rare palette of musical colours and dreamscapes -- he's really soaring.
Pulling equally from prog-rock (the sonic breadth of Yes without the lyrical pretension), psych-pop Lennon (think I'm Only Sleeping, #9 Dream), finger-snap Prince funk, ambient electronica and pure old school soul, he shapes these songs into a coherent album which is utterly seductive, infused with thoughtful lyrics about our states of being and often held down by disco beats and solid but wobble-bottom bass.
He's as adept at writing catchy chart-directed pop (the white-boy dancefloor moves on The Less I Know the Better and Disciples) as he is at plundering the past (the 80s synths on 'Cause I'm a Man) and creating a 2am dancefloor in the spaceship into the great beyond (Yes, I'm Changing).
Aside from on Yes I'm Changing however he never truly reveals his hand (despit the ever-present first person singular, his vocals sound deliberately high and remote) and he's less humorous than this might have been, but they seem small criticisms.
This rewards every listening.
Interestingly Luke Steele (Sleepy Jackson and Empire of the Sun's psyche-glam) came from Perth too. Something in the water over there perhaps?
Other than Great Whites.