Graham Reid | | <1 min read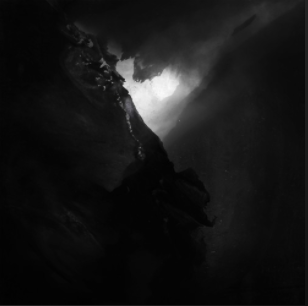 Wellington's Groeni – Mike Isaacs, Al Green and James Paul – continue their electronica explorations after three EPs with this nine track album which alights on ambient landscapes and Green's soulful vocals, sometimes involves beats with a disconcerting urgency and throughout there's an appealing contrast between the discomforts of reality and the escape into melodic and blissful release.
This is an album of passages and movement rather than a sense of place and stasis as pieces (Evergreen) engage with discrete but integrated sections which interlock, often by beats and ethereal backdrops of sonic washes.
There is sonic craftsmanship evident everywhere (the airy opening section of Last Lungs) but it is so understated that it carries the music along into new and subtle shapes.
Beautifully self-produced, Groeni never let the attention to detail on Nihx detract from bigger picture.
Available on vinyl and through digital outlets.