Graham Reid | | <1 min read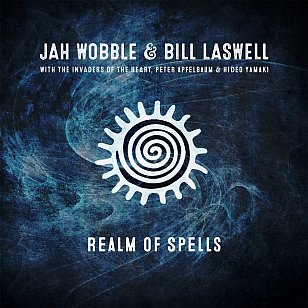 These two inventive bassists, producers and sonic innovators haven't worked together for almost two decades.
But with their souls in dubbery and post-punk barrier bounding, and here with Wobble's Invaders of the Heart band, they mix horns, cool jazz (floating flute from guest Peter Apfelbaum and electronic keyboard ripples on the seductive opener Fanfare for Phenomena) and more across big bass lines and deep beats.
After the enticement of that opening track however things do get darker and more dub-adelic, more angular (with percussion player Hideo Yamaki on the nine minute-plus centrepiece Off World Departure and the 10 minute closing title track) and further into a kind of dub-jazz fusion (brought home by keyboard player George King and Apfelbaum on sax).
However for those who have reveled in Wobble's more out-there/in-there work or the cultural collisions and mashes which Laswell has constructed in the studio on his Axiom label, much of this all-instrumental album feels very tame and not worth the long wait.
Disappointing.
You can hear this album at Spotify here.
Elsewhere has archival interviews with Jah Wobble here (and reviews here) and Bill Laswell here.