Graham Reid | | 1 min read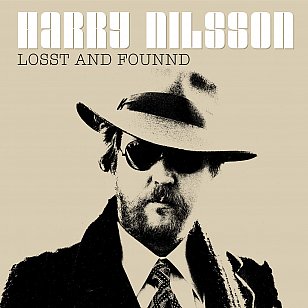 Even
Harry Nilsson
's biggest fans – Elsewhere counts itself among their number – reluctantly concede that he never made a truly satisfying album.
Nilsson Schmilsson came very close, close enough for it to have been a longtime Essential Elsewhere album.
His was a flawed genius where lapses of taste, poor song choices and lesser material were propped up by exceptional songs, that great vocal range (burned out after the Pussycats sessions with John Lennon) and a sly wit.
As we've noted previously, the tragedy of Harry was that he was a gifted songwriter but his two biggest hits – Everybody's Talkin' and Without You – were written by others (Fred Neil and Badfinger respectively).
Nilsson died 25 years ago (has it been that long?) at just 52, so this posthumous collection of his final recordings seems very belated.
These songs were being recorded with the likes of Jimmy Webb, drummer Jim Keltner and arranger Van Dyke Parks with producer Mark Hudson, and they got back together to create this 11-song collection.
Which is patchy, as expected.
A songs like his salute to the LA Dodgers on Yo Dodger Blue probably sound good in the bleachers but comes with that multi-tracking of vocals and instruments which get Ringo albums barely over the line. Producer Hudson has done Ringo albums so . . .
Try aims to be a feel-good anthem and weaves in All You Need is Love and other such Beatle references, no surprise from the man who endeared himself to them with his Beatle collage on his debut album Pandemonium Shadow Show.
His medley of High Heel Sneakers/Rescue Boy goes for a similar effect and where would once have belted it out the voice just didn't have that power anymore.
There are other makeweights but there are also some lovely songs: Woman Oh Woman has an archetypal Nilsson melody which is endearing, there's an unusual and unexpected cover of Yoko Ono's Listen, The Snow is Falling (he was always a fan of his late friend's wife and was behind the '84 Every Man Has a Woman tribute to her) and Love is the Answer finds him in sentimental crooner mode and the delicate Lullaby is just that, a close cousin to Lennon's Beautiful Boy.
The lyrics of Jimmy Webb's What Does a Man See in a Man hasn't aged well ("He smells like Conan the Barbarian, where she keeps herself trim" etc) although it does have a nice arrangement.
So, as expected, a patchy album from Harry Nilsson. And certainly not the one to start on if you are curious about this man who delivered some remarkable songs and vocals in his time.
Start with Nilsson Schmilsson here and follow the clues at the end.
You can hear Losst and Founnd at Spotify here.