Graham Reid | | <1 min read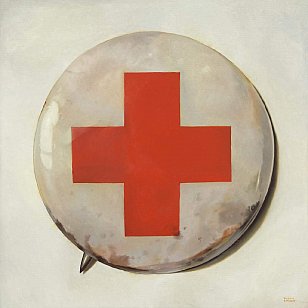 Photo-realist painter Tobin Sprout is perhaps best known for being a key member of Ohio's Guided by Voices alongside Robert Pollard but also ran a solo music career, especially after he left the band for more than a decade in the late Nineties and even when the group re-formed.
Now in his mid-60s, his weary voice suits his chosen idiom of lowkey, downbeat Americana and his painterly, observational eye is all over these 10 songs where a kind of emotional yearning for a lost past is married to lyrics about half-forgotten stories and characters from an older America.
Half-formed stories and ill-defined figures seem to emerge from a dreamy mist, there are allusions to soldiers gone (On Golden Rivers, Antietam named for the Civil War battlefield, the damaged character in the title track, the piano ballad No Shame about a young man advised to flee the battle) and the passage of time (The Man I Used to Know, Every Sweet Soul).
For All in my Sleep where electric guitar comes to the fore he eases towards a measured Neil Young.
Tobin Sprout is one of those singer-songwriters who, by speaking quietly amidst the noise like Bill Fay, gains your attention.
This album is available through Southbound Records in Auckland (here) or can be heard on Spotify here.