Graham Reid | | <1 min read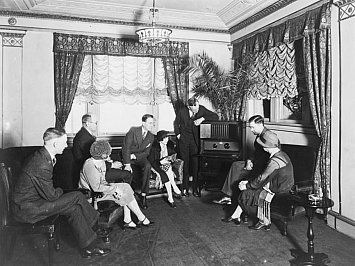 Because Elsewhere is so eclectic in its taste, Graham is frequently invited on to various radio programmes to discuss music, great concerts and the passing of some greats (and there have been a few lately) as well as introduce new and often different music to audiences.
In the past 18 months he has been a regular on Radio Live with Karyn Hay (and sometimes Mike Puru and others) where the conversation is free flowing (that is, unscripted and often unstructured) and the banter in the nature of Alan Partridge's "high quality chat".
And sometimes not.
There are of course advertisements, station breaks and news etc when you listen live . . . but in these edited segments you get none of that, just the chat and samples of the music. And the playlist is there for you to consider.
So if you want some background nonsense and interesting listening, you might want to try these from 2017 . . . starting with this or this or this , , ,
And from 2016 and before . . .
this or this, this, this, this, this, this, this or
this, this, this, this, this, this, or this
or
And we remind you of the Fast 15 series (rapid fire quarter hour topics) and these even earlier podcasts.