barbecued duck breasts
barbecued duck breasts on Elsewhere by Graham Reid - Browse our selection of content tagged 'barbecued duck breasts'.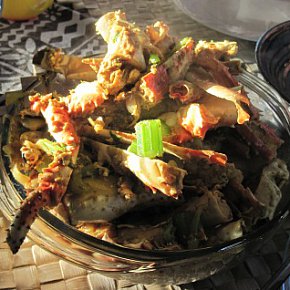 My friend James has appeared at Recipes from Elsewhere with two excellent dishes, his authentically Thai chicken and his chilli lime Thai fish with coriander. But this one is especially special. First be warned, unless you live in the US -- or specifically Alaska - this could be pricey (in NZ the 1.5kg of Alaskan King Crab clocked in at...
Tags related to barbecued duck breasts