blackball, new zealand
Recent content on Elsewhere by Graham Reid tagged as blackball, new zealand.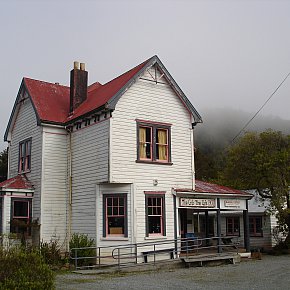 In small-town Blackball the locals have a saying: "Blackball, the centre of the universe . . . the part where nothing moves". It helps to have a sense of humour when you live in the centre of a silent universe. These days Blackball, less than half an hour inland from Greymouth, can only boast five major buildings other than...
travelstories/1929/blackball-new-zealand-they-wont-make-them-like-this-anymore/
Tags related to blackball, new zealand