dutchess and the duke
Recent content on Elsewhere by Graham Reid tagged as dutchess and the duke.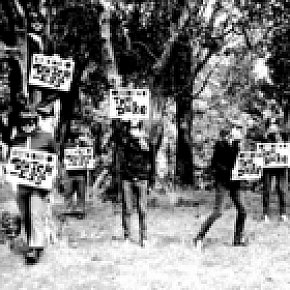 About 20 years ago there was a short-lived but interesting "new folk" movement which emerged out of New York's Downtown. Following the success of Michelle Shocked's Texas Campfire Tapes ('86) came Roger Manning, Cindy Lee Berryhill and Kirk Kelly who sometimes rapped like Beat poets, pulled in a fair swag of young Dylan and Woody...
music/1774/the-dutchess-and-the-duke-shes-the-dutchess-hes-the-duke-rhythmethod/
Tags related to dutchess and the duke