elsewhere"
elsewhere" on Elsewhere by Graham Reid - browse 1 items of content tagged as 'elsewhere"'.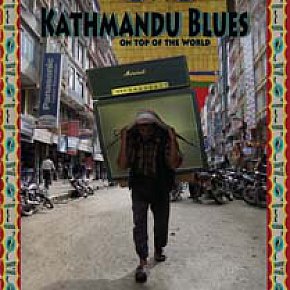 Among the amusing moments in this fly-on-the-wall, 90 minute doco about -- yes -- a blues festival in Kathmandu, are artists saying that when invited they thought it was a joke by a friend or some kind of credit card fraud scheme. Singer-guitarist Paul Burris from the UK -- wearing Keep on Truckin' t-shirt -- says "we thought it was a...
film/4005/kathmandu-blues-on-top-of-the-world-a-doco-by-costa-botes-lone-pine-dvd/
Tags related to elsewhere"
[[tagcloud:"elsewhere\""]]