hal willner
The contents of this page relate to hal willner.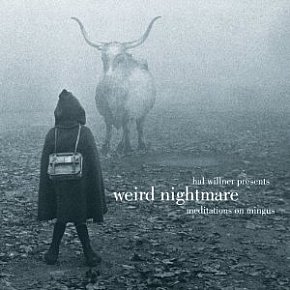 Arranger Hal Willner has put together some exciting, fascinating, irritating collaborations in the past on his tributes to Walt Disney music, Thelonious Monk, Kurt Weill and Fellini soundtrack man Nino Rota. But this one for jazz composer/bassist Charles Mingus is a bit different. Previously Willner would put together people such as...
jazz/3445/various-artists-weird-nightmare-meditations-on-mingus-sony/
By the time Charles Mingus died in 1979 at 56, most of the obituaries had already been prepared. Mingus, suffering the increasingly debilitating Lou Gehrig's disease, hadn't been able to walk or play bass in a year, and things just got worse. When told of his passing, the bassist Charlie Haden said, "Charles Mingus was one of those rare...
jazz/3464/charles-mingus-pithecanthropus-erectus-in-1956-man-standing-up-tall/
Tags related to hal willner