harmonia and eno '76
Recent content on Elsewhere by Graham Reid tagged as harmonia and eno '76.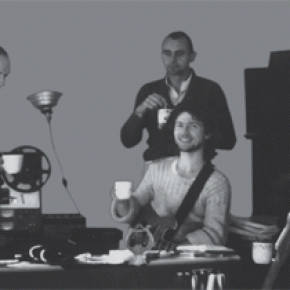 Even during his days in Roxy Music, Brian Eno professed an admiration for not just the music coming out of the German electronic movement (Can and so on) but for their collective spirit. They often lived communally and kept outside the mainstream, and (the commune thing excepted) so did he. That they had so many musical interests in common...
music/2655/harmonia-and-eno-76-tracks-and-traces-reissue-gronland-rhythmethod/
Tags related to harmonia and eno '76