huong thanh and nguyen le
The contents of this page relate to huong thanh and nguyen le.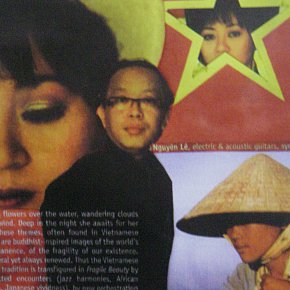 These days world music compilations are pretty thick on the ground -- largely because they have been thrown there by disillusioned buyers who thought they might be getting a decent collection but discovered some lazily cobbled-together Thailand-lite or Indo-groove tracks which commit that most grave of sins: they are boring. The high...
world-music/517/huong-thanh-and-nguyen-le-fragile-beauty-reviewed-2008/
Tags related to huong thanh and nguyen le