john abercrombie
john abercrombie on Elsewhere by Graham Reid - browse 2 items of content tagged as 'john abercrombie'.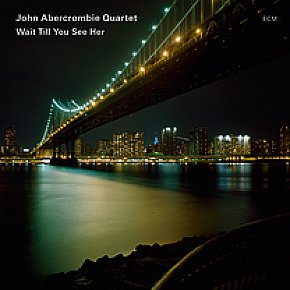 For the first two-thirds of this album featuring guitarist Abercrombie, violinist Mark Feldman, bassist Thomas Morgan and drummer Joey Baron, the more vigorous emotions are kept in check: the tunes breeze by on Abercrombie's fluid and smooth, warm tone, Feldman offers the barests of suggestions of gypsy violin (and its attendant humours) -- and...
jazz/2690/john-abercrombie-quartet-wait-till-you-see-her-ecm-ode/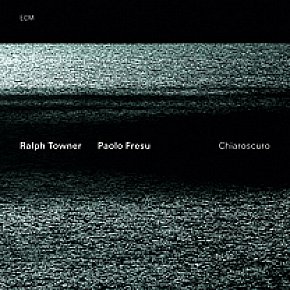 The album title here perhaps suggest rather more shadowland than is evident in these beautiful, sometimes light-filled duets by acoustic guitarist Towner and flugel/trumpet player Fresu. Certainly they head to the shadows for a lovely treatment of Blue in Green (from Miles Davis' classic Kind of Blue), but with Towner's rich and inclusive...
music/2873/ralph-towner-and-paolo-fresu-chiaroscuro-ecm-ode/
Tags related to john abercrombie