quantic soul orchestra
Recent content on Elsewhere by Graham Reid tagged as quantic soul orchestra.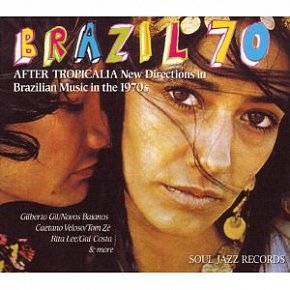 The earlier Tropicalia collection of revolutionary Brazilian music from 1968 posted some months ago (see tag) will set you up for this excellent 19 track compilation subtitled "New Directions in Brazilian Music in the 1970s". Crushed by the military, the Tropicalia movement -- which explored a fusion of folkloric music, funk,...
world-music/1392/various-brazil-70-after-tropicalia-soul-jazz/
Tags related to quantic soul orchestra