sierra leone's all stars
Recent content on Elsewhere by Graham Reid tagged as sierra leone's all stars.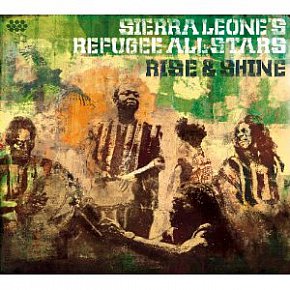 These guys certainly have a great back-story: in six years they went from languishing in a refugee camp, through being the subject of a doco (see clip below) to Oprah. They appeared on the Blood Diamond soundtrack, their self-titled debut album won widespread praise and for this one they went to New Orleans and recorded with producer Steve...
world-music/3025/sierra-leones-refugee-all-starsrise-and-shine-cumbancha-ode/
Tags related to sierra leone's all stars