silk and bamboo ensemble
The contents of this page relate to silk and bamboo ensemble.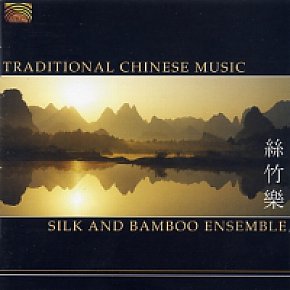 We have been down this seductive and often restful path a few times with the Silk String Quartet, the solo album by pipa/qin player Cheng Yu and the Taoist Music Orchestra of Shanghai -- but the traditional music of China can always halt you in your haste, and make you stop and smell the water lilies. There are a couple of lively pieces here...
world-music/2040/silk-and-bamboo-ensemble-traditional-chinese-music-arc/
Tags related to silk and bamboo ensemble