the red riding trilogy
Recent content on Elsewhere by Graham Reid tagged as the red riding trilogy.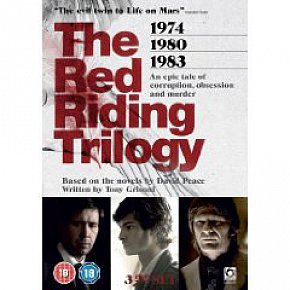 For sheer gruesome, grim and compellingly dark viewing this trilogy of made-for-television films based on the novels of David Peace would take some beating: murder is the backdrop; corruption at every level of the Yorkshire police is rife; the hunt for the Yorkshire Ripper casts a shadow over everything; and it rains most of the time. The...
film/2810/the-red-riding-trilogy-based-on-the-novels-by-david-peace-madman-dvd/
Tags related to the red riding trilogy