wall art in elsewhere
wall art in elsewhere on Elsewhere by Graham Reid - Browse our selection of content tagged 'wall art in elsewhere'.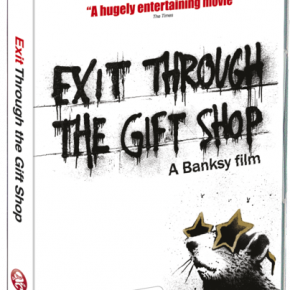 In these days where you sometimes feel there are more mockumentaries than documentaries, and this having as a central figure a man who maintains a scrupulously guarded anonymity, you can feel just a little sucked in. But "sucked in" in a throughly enjoyable and rewarding way. Right from the start we are told by the mysterious and...
film/3776/exit-through-the-gift-shop-a-banksy-film-madman-dvd/
Tags related to wall art in elsewhere