Graham Reid | | 3 min read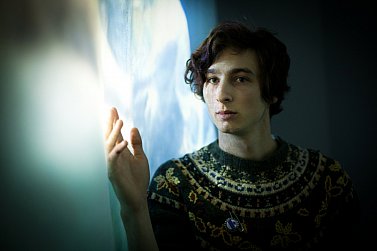 Every year many of the students in Auckland University's popular music course enter a Songwriter of the Year competition in which they perform their original songs backed by a professional band (and often with some fellow students pitching in).
This year's final was at the Raye Freedman Arts Centre on Thursday Sept 20 and Elsewhere thought we should throw the same questionnaire at the students as we did with the Apra Silver Scroll nominees (see here). Of course many of these students hadn't recorded their music (yet) so we can't post a track.
First up is second year student Callum Lee who says he was motivated by Jimi Hendrix, spent a year listening to Led Zeppelin and these days "I create my sound by having an idea, image, atmosphere and then I play around with sounds and textures."
The first song which really affected you was . . .
Going to California by Led Zeppelin. No tears. I promise…until I heard it in the movie 'Almost Famous'. Let's just say I'm glad I watched that alone.
Your first (possibly embarrassing) role models in music were . . .
As a guitarist it's almost canon that Hendrix should take the throne. I guess the embarrassment would come from not having an embarrassing artist to share right now. Maybe a repressed idolization of Shania Twain. But that won't impress you much.
The one songwriter you will always listen to, even if they disappointed you previously, is?
Sufjan Stevens. From acoustic to electronica, this man pulls my strings.
As songwriters: Lennon-McCartney or Jagger-Richards; kd lang or Katy Perry; Madonna or Michael Jackson; Prince or Pink?
Lennon; Moves like Jagger by Katy Perry!; Michael Jackson; Prince
The three songs (yours, or by others) you would love everyone to hear because they are well crafted are . . .
John Wayne Gacy Jr. by Sufjan Stevens (what did I tell you?)
Castles Made of Sand by Jimi Hendrix
Feel Something by Holy Other, really emotional downtempo instrumental electronica. I was slightly adamant about how poignant electronic music could be, and then I heard this.
Melody first? Words or phrase first? Simultaneous?
Mostly chords, then melody in close second. Writing lyrics can be a nuisance, especially when you create a nice atmosphere with chords and a mumbled melody. You just don't want to sing a wrong word to break all that immersion.
It's definitely a different writing process when making electronic music. Inspiration can be found in a synth you make, or a record sample, or a drum groove. I'm definitely more comfortable in this medium.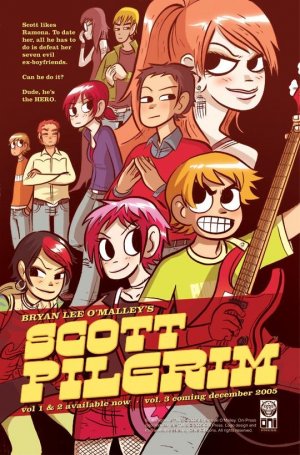 The best book on music or musicians you have read is . . .
Wow, I work part time at a bookstore and get asked enough of these questions there. Would you mind if I passed? Kidding. Love me some Scott Pilgrim graphic novels. We are sexbobombs!
If you could co-write with anyone it would be . . .
Sufjan Stevens. It would probably get creepy with the video camera set up, but he'd be contractually obligated to hang with me. And be my friend.
The three songs you'd insist anybody listen to because they might understand your songwriting style better are . . .
Plea by Baths
Lately by Memory House
Snow and Taxis by Gold Panda
The last CD or vinyl album you bought was . . . (And your most recent downloads include . . .)
Frank Ocean-Channel Orange
One song, royalties for life, never have to work again. The song by anyone, yourself included, which wouldn't embarrass you would be . . .
Superstar by Lupe Fiasco feat Matthew Santos
One line (or couplet) from a song -- yours or someone else's -- which you think is just a stone cold winner is . . .
"And you better wear your shades
The spotlights here can burn holes through the stage
Down through the basement
Past the Indian graves
Where the dinosaurs laid
And out through China
Nearly misses air liners
Magnified times five
This is pointed at the rhymer
Ricochets off the moon and sets the forest ablaze"
Songwriting: what's the ratio of inspiration/perspiration?
Definitely more perspiration than inspiration. Although, a lot of inspiration comes from perspiration in the form of shear dumb luck. Especially making electronic music. You'll be jamming over a fairly lackluster beat, when suddenly you accidentally insert an effect or you program a rhythm that completely changes the atmosphere of the whole thing. It's kind of exciting and encourages me to keep at a project, even if it's not going too stellar.
Ever had a song come to you fully-formed like it dropped into your lap?
Yeah, almost literally. I recently went into a record store and rummaged through old vinyls in the World Music section, and came out with a couple of really old records with traditional Japanese music on it. I converted the records into wav. files so I could edit them on my computer. I then spliced up the music, repitched, slow down, reversed, and added effects to the record samples, and played different combinations of each exert. I had the core structure of a song in a matter of minutes. It's really cool creating a piece of music from music long forgotten.
And finally, in the nature of press conferences in Japan, "Can you tell me please why this is your best song ever?"
'Elliot' by Rewind Fields (this is my electronic music project). My best because it's the first song I've actually finished without feeling the need to give excuses for the way it sounds. It was also made under a couple of hours.
To book tickets for the final: phone: 09 361 1000 or 0508 iTICKET If you are calling from outside of Auckland. Service fees may apply.
Concession may be claimed on production of suitable ID. $15 full price / $10 concessions / $5 school students