Graham Reid | | 3 min read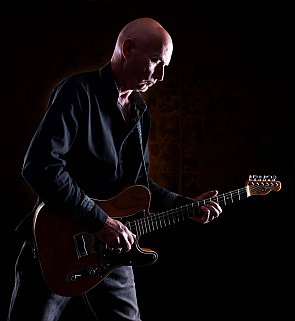 The name Tony Abbott might not be that familiar, but his searing and/or sensitive guitar playing has been a hallmark of albums by the long-running Gary Harvey Band, and before that in Gary Harvey and the Night Owls.
Abbott is just as capable as sitting back and playing the tasteful measures in slow acosutic numbers as he is turning it up to 11 and unleashing the hard rock-cum-psych beast that lurks within.
With the release of the Gary Harvey Band's new album Ghost Dance (see here) the band are playing dates to support it (see below) so we thought it timely to get Abbott to answer our famous Elsewhere Questionnaire.
The first piece of music which really affected you was . . .
"Walk Don't Run" The Ventures. A guitar instrumental. Says it all really.
Your first (possibly embarrassing) role models in music were . . .
The Beatles were the first to make a big impression, but my sister had Elvis albums which I'd grown up listening to.
Lennon or Jagger, Ramones or Nirvana, Madonna or Gaga, Jacko or Jay-Z?
I couldn't make a choice between Lennon and Jagger both have been just too influential on me, for the others Nirvana, Madonna and Jacko.
If music was denied you, your other career choice would be . . .
A luthier.
The three songs (yours, or by others) you would love everyone to hear are . . .
Rodney Crowell "The Faith is Mine", Kelly Willis "They're Blind" because it's written by Paul Westerberg and Chuck Prophet plays on it and Nick Lowe "What's Shakin' on the Hill".
Any interesting, valuable or just plain strange musical memorabilia at home?
Strange is an autographed photo of Herb Alpert and the Tijuana Brass. Valuable is an Astrid Kirchher book of The Beatles… the beginning and end of my collecting.
The best book on music or musicians you have read is . . .
Just read Hotel California by Barney Hoskyns about the LA Canyon scene from the mid 60's to the 70's. Insightful and thought provoking, not only about music but also about the human condition.
If you could get on stage with anyone it would be . . . (And you would play?)
The Allman Brothers "Stormy Monday"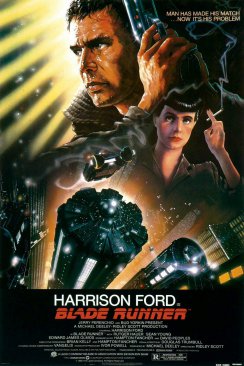 The three films you'd insist anybody watch because they might understand you better are . . .
The Return of the Pink Panther with Peter Sellers, The Life of Brian both because of the incredible influence of The Goon Show on humour and Blade Runner because of its vision of the future world. The light and the dark.
The last CD or vinyl album you bought was . . . (And your most recent downloads include . . .)
CD - White Denim "Corsicana Lemonade", LP - Bottle Rockets "Lean Forward", Download -Guthrie Trapp "Pick Piece", an astounding guitar player who sounds like both Danny Gatton and Eric Johnson mixed together.
One song, royalties for life, never have to work again. The song by anyone, yourself included, which wouldn't embarrass you in that case would be . . .
The Kinks "Waterloo Sunset"
The poster, album cover or piece of art could you live with on your bedroom forever would be . . .
"The Mona Lisa's Sister" Graham Parker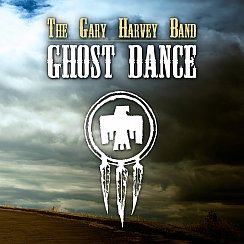 You are allowed just one tattoo, and it is of . . .
The Mona Lisa's other sister
David Bowie sang, "Five years, that's all we've got . . ." You would spend them where, doing . . .?
Well, the summers here are generally fantastic, so maybe a recording studio in the Bahamas with friends and family for the other half of the year.
And finally, in the nature of press conferences in Japan, "Can you tell me please why this is your best album ever?"
Because it took such a long time to make.
GARY HARVEY BAND TOUR DATES
19/07/14: 
Gary Harvey Band in Auckland at The Kings Arms
15/08/14: 
Gary Harvey Band in Thames at Junction Hotel
19/09/14: 
Gary Harvey Band in Auckland at The Dog's Bollix
2/10/14: 
Gary Harvey Band in Wellington at The Hotel Bristol
3/10/14: 
Gary Harvey Band in Napier at The Cabana
For more information on Gary Harvey and the band, and to purchase their CDs visit their website here.