Graham Reid | | 5 min read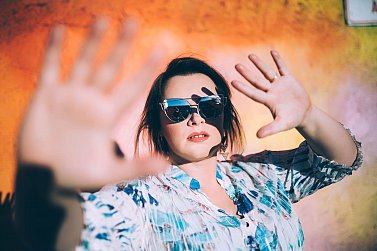 Here's a thought, if Marina Bloom's new album Back Where We Started had come out 20 or 30 years ago half the songs would be all over Classic Hits radio these days.
She taps that same classic rock/big ballad/Taupin and Elton well of songs which have big choruses, memorable hooks, rock plus orchestration and so on.
Bloom comes with an interesting backstory, some of which she tells us below, and came to New Zealand 17 years ago as a student. She did a law degree (masters), got married, built a career in banking, sang as a hobby and being part of Russian events, "then had an epiphany and started writing music to my friend's lyrics".
Elsewhere was impressed by her album and said as much.
Now it is time for her to do the talking.
Where did you grow up, and with who?
I grew up in Russia, in a little town called Sochi, many know this as a recent location of Winter Olympics. I lived in apartments with my parents and my older sister, who was two years older than me. My dad was a dentist and my mum was an English teacher.
We went to a school that has a few subjects taught in English language, e.g. literature and geography. My mum worked there as a teacher and I loved everything to do with English. When I was 11 we moved into a village in the mountains (better known as the Olympic Village). It had a lovely climate -- really great summers -- 28 degrees C and nice winters with a lot of snow but never below 8 degrees.
Was music an important part of your childhood?
When we lived in the city we attended lots of after school classes: piano and vocals, choir, ballet, chess, drama and articulation, but my absolute favorite activities were singing and dancing. When we moved into the village we had to stop all lessons but I continued improvising on a piano and singing.
What are your earliest childhood memories of music which really affected you . . .
One of the first ones is a memory of listening to the LPs of Nikka Costa, I used to play her songs and sing along all the time. But the most profound was watching a videotape of Michael Jackson's Thriller and Bad, it was such a mind blowing experience I still have goosebumps thinking about that moment. I loved how he moved, I loved the beat. I couldn't explain what it was but I was completely captivated and shocked in a good way.
Was there a time when you felt it was going to be music and nothing else?
I still cannot tell you that it would just be music and nothing else. I can only say that music was always there, like I could always say what songs were soundtracks to my life now and before, I had a song or music I could find for every moment. But recently it came into my life as a complete force and changed it forever. I realised that this is something that I had to pay attention to. It was something really worthy of pursuing.
When you started on your music career were people around you supportive or did you have to find those people?
In my first marriage I was doing a bit of singing by participating in various Russian events and singing in a Russian vocal group. But never really felt it was going to be anything serious. But five years ago when I started writing music, my family and friends who were the first ones to hear my music have been hugely supportive.
Naturally my kids loved it and my parents and my family had really taken to support me. And that involves looking after every aspect of logistics of everyday life, so that I can do my music. So yes, I am blessed with that help and I wouldn't be able to do it at all if not for them.
The first song of yours which you really felt proud of was . . .? And why that one?
I guess when I started writing music to lyrics, it was such and amazing magical process, that I got surprised by every song that came to me. I am very self critical so I was very fussy with how catchy my melodies had to be. But some of them came as a whole piece all together as soon as I started reading those lyrics.
Lions Fighting in A Church was one of those songs. It is just so epic, that the grandness of the words and that atmosphere is fully reflected in the music that came with it, it then found its life in a very fitting majestic arrangement where Mike McCarthy (Manuka Studios) and I got to create together.
Any one person you'd call a mentor, angel on your shoulder or invaluable fellow traveller?
Michael Davis has been my lyricist and a friend and the very reason that I started writing my songs. Mike McCarthy is probably one of the most influential people who helped me realise many of my songs, teaching me basic elements of a good structure and flow of an arrangement. Karl Benton took me to the next level with my production and helped me embellish some of these songs adding his energy and imagination to it. Carl Hitchborn helped me find the best strategy to get to my audience and find my people who will love my music and will stand by me.
Where and when was the first time you went on stage as a paid performer?
It was at one of the Russian events where I got to perform one of my own songs and I was very proud of that. It was just over four years ago and it seems like it was a lifetime ago.
Ever had stage fright or just a serious failure of nerve before going on stage?
I performed from such an early age that I don't normally get into a panic, quite the opposite. I get so excited. But sometimes I get sick before the show which tells me that maybe my body is still a bit scared sometimes.
As a songwriter, do you carry a notebook or a phone right there constantly to grab ideas they come? Or is your method something different?
It is interesting that I get given lyrics first (mostly by Michael Davis). Then I read it and listen for the rhythm. I strongly believe that the music is already in the lyrics, so I don't have to invent it, I just have to wait for it and listen for it. Once the rhythm is clear to me, it resounds in my mind, and then the music comes.
Yes, I record on my phone, and sometimes I have to get up in the middle of the night, jump out of the shower or on the road and start recording on my phone. My phone memory is full of little bits of recordings, which are the ideas I normally look at and take something for when I am writing.
What unfashionable album do you love as a guilty pleasure?
Enigma MCMXC A.D., which is such a great collection of unusual pieces. Loved the innovation and atmosphere they created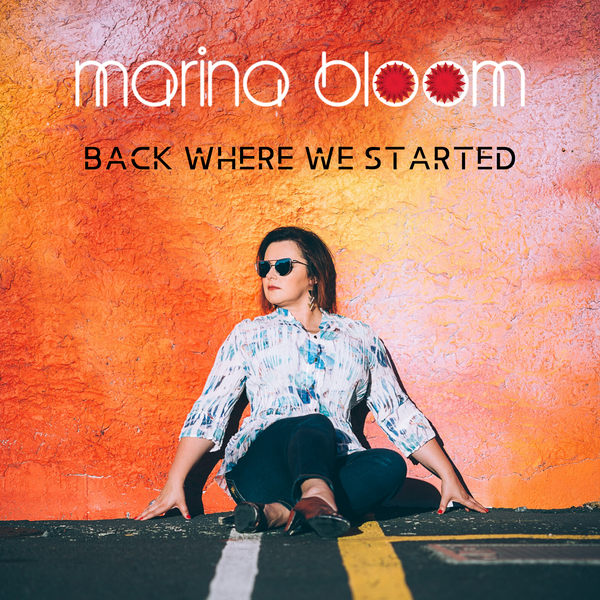 Any piece of advice you were given which you look back on which really meant something?
Never compare yourself to others. Compare yourself to yourself from before, and how far you have come.
It's after a concert and you are in a hotel room or back at home, what happens then?
I get so hungry and eat and sometimes I just sit there in the glow of excitement and satisfaction. Performing really charges me up and gets me electrified.
Is there any fellow artist you admire for professional and/or personal reasons?
There are many. I will pick Billy Eilish. I think she is so brave, never bending or conforming to what the industry dictates her to be. In this world of easy objectification of teenage girls it is heroic to challenge that paradigm. I think it is even harder the older you get and I can really relate to how she doesn't want to fit into a genre. And actually is creating a genre of her own. Its great!
And finally, where to from here for you do you think?
I think it is from one moment of "now" to the next one. There is nowhere to get to or to be. I am really enjoying connecting with people through my music, connecting to myself in that process and hopefully through my music helping people connect to themselves too.
You can hear Marina Bloom at Spotify here