Graham Reid | | <1 min read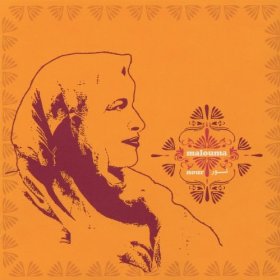 The shrink-wrap that this exceptional album came in provides the clue: "blues woman mauritanienne, transcende les frontieres musicales". And Amen -- or more correctly Allahu Akbar -- to all that.
Malouma isn't "blues" in the same way that say Etran Finatawa or Tinariwen (see tags) are: if you are desperately looking for a connection you might like to think of some parts of Robert Plant's more adventurous North African-influenced albums in recent years.
That's because Malouma has something akin to a "rock" band here with electric guitars and bass.
But of course this music is utterly grounded in her culture so it lopes along into seductive and seemingly endless, melodic lines, riding those hypnotic mictrotones, and aching with passion.
In places it sounds like it might have been produced by Brian Eno (those weird little sonic fills which sound like backwards guitars) and the whole things is so tangential that songs shift into different styles and colours at various points.
You never lose interest in any of this, it is quite a revelation.
Music from the border of Orient and Occident, and located right in the 21st century.