Graham Reid | | <1 min read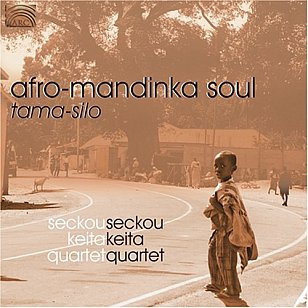 The trickling, tingling and melodic sound of the kora -- a West African lute-like instrument -- is at the forefront of this warm, charming album which is soothing and seductive over its 10 glowing tracks which sometimes also feature the rich but laid-back vocals of kora master Keita, who these days makes his home in Britain.
Also in this group are an Egyptian violinist, and Italian double bassist and a Gambian percussion player.
World music doesn't come much more global in its reach than that. But what they have in common is a feel for this moving and quietly wonderful music.
A real find, and an even more successful follow-up to his ground-breaking Mali album of three years ago.
Essential I would think.