Graham Reid | | 1 min read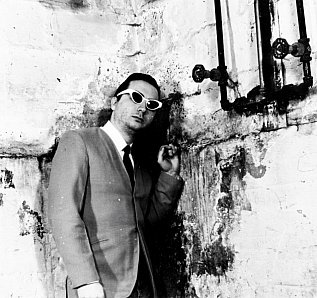 When Beck name-checked Gary Wilson in his '96 song Where It's At, the reference understandably went right past most people: Wilson hadn't recorded an album since '77 and that one, You Think You Really Know Me, had way fewer than 1000 copies pressed on release.
Wilson was a cult figure like few others. Equally influenced by lounge music (his father was a jazz bassist and played in lounge bands) and John Cage (whom he spent time with at 14), Wilson shifted easily between the two worlds of retro and avant-garde . . . and his album was indicative of that.
It's a weird one. "Experimental" is the word many use about it.
A few years before Beck started citing him in concerts, the album was given a very limited repressing and you can hear why people like the Residents would have written Wilson fan mail.
His performances -- he played CBGBs and the like in the late Seventies -- were exactly that, like performance art (he'd wrap hmself in plastic, break copies of his album) but by the mid Nineties was well below anyone's radar.
In the past 15 years he has enjoyed something of a revival and is working again (there's a very interesting interview with him here where he talks about the pleasures of working in high-end lounge bands as much as exploring out-there sounds).
But most attention alights on that extraordinary and sometimes bewildering debut, from which this track is lifted.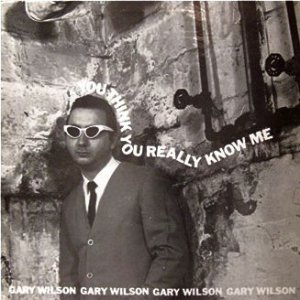 Fortunately you can listen to it these days on Spotify (here, and buy it through iTunes etc) so this is just a sampler to alert you to the odd character that is Gary Wilson (wo might have easily made it into our WE NEED TO TALK ABOUT . . . series).
What is interesting about Wilson's Nu-Yawk singing style is he adopts some of that declamatory, quivering urgency of Lou Reed on pieces like this, Cindy, Groovy Girls Make Love at the Beach and I Wanna Lose Control.
And especially Chromium Bitch.
There has been a doco made about Gary Wilson and you deserve to see that (below), but you should also check out his song 6.4 = Make Out on the album.
It would have been easy enough to post it here, but why don't you make the time?
It is unlike anything you have ever heard, I am sure.
Every time I play it a voice at my house says, "Can we listen to something else, please?"
For more one-off, oddities or songs with an interesting backstory see From the Vaults.