Links to Somewhere else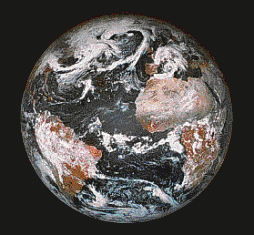 A list of regularly updated links to other sites in music, travel and the arts of interest to Elsewhere. Readers are invited to submit suggestions about sites they would like to be added here, and shared.
MUSIC
We surely don't need to tell you about audioculture.co.nz do we? It's your first-call site for all things to do with New Zealand popular music of all persuasions, and growing by the week. Massive resource for you.
The extensive history of all kinds of Wellington music gets its own extensive and growing space here under the auspices of the Wellington Pubic Library. Reviews, blogs, background articles etc etc . . .
National Geographic's music pages takes you into the wider world with video footage, sound samples and much more. Remarkable stuff . . .
Post-punk junk, on-line weekly half-hour video show of post-punk bands (late 70s-early 80s). Get your Gang of Four fix here . . .
Looking for posters etc by New Zealand bands down the decades. Then look no futher than Tally Ho. Over 500 posters etc and still growing. Strange times, great and terrible art.
Underground Garage is the terrific Steven Van Zandt (Springsteen band, Silvio in The Sopranos) site dedicated to the spirit of raw, garageband rock'n'roll. Clips, radio noise, archives, chat rooms etc. There is an excellent Van Zandt interview here at Elsewhere . . .
National Public Radio in the States offers a wealth of live broadcasts, podcats, interviews, overlooked songs and much more in everything from classical to world music, alt.country, rock'n'roll and jazz. Astonishing . . .
The Experience Music Project (EMP) in Seattle is an enormous rock'n'roll museum with a huge Hendrix collection, regular in-depth exhibitions (their Dylan 1956-66 in 2004-05 was exceptional) and is housed in an extraordinary building designed by Frank Geary. And there is a terrific Science Fiction Hall of Fame there too. Check it out on-line or when you are in Seattle . . .
The Word podcasts are for those who want to eavesdrop on what sound like witty after-dinner conversations by various British rock writers who have a wealth of encounters with musicians to draw on . . .
The Word Backstage podcasts are different again, they give someone of interest (a musician or music industry heavyweight) a chance to discuss their life/opinions etc at a bit of length . . .
New Zealand Music is a useful starting place if looking for up-to-date info on New Zealand bands/artists/awards/releases . . . And Simon Grigg has posted an excellent (and quite comprehensive) catalogue of the records on New Zealand's historic and crucial Zodiac label here.
Bob Dylan has an exceptional site which links lyrics, photos and his fascinating radio programme . . .
The Beatles have an extensive official site but perhaps of more interest is BeatleLinks which is a site devoted to searching out cool Beatles-sites (and solo years, books etc). Bagism is a site devoted to all things Lennon and links to other Beatle pages. Good sources of news, opinion and updates.
Mojo magazine is a glossy British music monthly but its website has audio links, downloads, news, features, disc of the day, blogs . . .
One of the founders of the wonderful US Western swing outfit Asleep at the Wheel, pedal steel player Lucky Oceans, presents a world music (and more) show The Daily Planet on ABC (Australian) radio which goes out daily but are available as podcasts. He picks up a number of acts which have appeared at Elsewhere. Recommended.

Designed to look like a piano, the Country Music Hall of Fame in Nashville has a vast collection of documents, memorabilia, music, posters and souvenirs. This is where you come to enjoy the displays or do research. Useful website too and helpful people y'all . . .
Arc Music in the UK has an excellent catalogue of world music, many albums of which pop up at Elsewhere. Check out their monthly newsletter and downloads . . .

Oddstruments is a fascinating site for those who want to explore found sounds, unusual instruments, the sounds that Tesla coils and vegetables make . . .
With a back catalogue of over 13,000 articles/interviews/profiles/etc Rocks Back Pages is an on-line resource worth spending a few days at. Big name rock writers (and smaller names) have contributed a wealth of archival information . . .
There are dozens of individual's sites out there but these I like: Chris Bourke who wrote the Crowded House biography Something So Strong has an excellent site of music and memories (and he has a lot of both); Simon Grigg whose career in New Zealand music is extraordinary now lives in Bali, travels around Asia and keeps up a running conversation about many and various things as The Opinionated Diner (and they are opinions worth hearing); and Andrew Schmidt's Mysterex which is your first port of call for anything on Kiwi garagebands, punk and post-punk music and much more. All of these sites have links to dozens more. Follow at will . . .
The world music magazine Songlines now offers an on-line edition. Well worth checking out.
The British Library has made its entire collection of folk, world and other music available on-line here. Breathtaking!
TRAVEL
Perceptive Travel, a US-based site for interesting articles off the familiar pathways, reviews of travel books and world music CDs . . .
Matador Travel, an on-line community of travel writers and photographers. Check their Traverse on-line magazine too . . .
Travel Intelligence is for those with a few more ready dollars than most and are looking for high-end but still interesting destinations and accommodation . . .
Robert Koehler is an astute and interesting blogger in Seoul. Well worth following . . .
Nobody says travel has to be uncomfortable so why not try some indulgent travel and go for the spa/massage/cocktails option with a healthy living spin . . . Or Spa Travel from the same people . . .

If accommodation around New Zealand is what you are after there are any number of sites, but Take A Break -- which also has webcams and an attractions guide -- is worth a look . . .
New York's famous Chelsea Hotel has rooms for all prices (although cheap can be uncomfortable) but it is full of history and stories, and well worth spending a couple of nights in. Go for the off-weekend rate though . . .
If Buenos Aires beckons Elsewhere recommends the site of Mike Howie. Elsewhere is hosting the 2009 10-day trip in March so contact Elsewhere or go to MIke and say "Psst, Elsewhere sent me"!
It's not just what to pack, but how much can you get away with. Here's a site which has ther catchy slogan "know your limits" which tells you what airlines allow how much. Check it out before you check in. It is about luggage limits.
ARTS
Arts & Letters Daily is still your first stop for brilliant essays on the arts and culture. Everyone from Wittgenstein and Chagall to Fred Astaire and the arcane nature of Chinese politics . . .
Art Forum has countless essays, overviews, interviews, video footage and reviews of contemporary and often provocative international art exhibitions . . .
The Village Voice for columns on books, art, politics, culture and sex (and more) from a Big Apple perspective . . .
New Zealand readers of Elsewhere should know about the Arts Channel on Sky Digital 79 and its exceptional range of documentaries. Appointment viewing, and they also have a monthly e-zine which you can subscribe to . . .
Architecture gets well essayed and considered in the Guardian . . .
OTHER SITES OF INTEREST
Public Address, the award-winning site for New Zealand bloggers with a personal take on social and political comment . . .
The New Zealand Herald has an extensive archive of interviews, travel, music, arts and other stories by Graham Reid . . . And of course many other excellent writers! . . .
Kiwi Boomers isn't just for those who came of age with post-war prosperity and the Rolling Stones but traverses a lot of emotional territory (and travel, politics, miscellany and more) . . .
And on that line if you want a broader view of what international English-speaking baby boomers are thinking and recalling you might like to check out the start-up Baby Boom Review which is looking for interesting stories, articles etc.
OhmyNews out of Seoul is an impressive online newspaper with contributions by citizen journalists on articles as diverse as the international economy, travel, sport, culture, Korea, science and technology . . .
Flat Earth News is a remarkable and acclaimed book by UK journalist/writer Nick Davies which exposes falsehood, propaganda masquerading as news, lies, distortions, the decline of journalism and much more. It is a dispiriting book in many ways but his website keeps alive the issue. Fascinating . . .
Idealog is the award-winning New Zealand magazine and site for creative business, ideas, design, technology, science . . .
If you liked Elsewhere's Booze in the Movies article then you must see this superb site: Booze Movies: The 100% Proof Film Guide. Pour a long one and settle in.