Graham Reid | | 1 min read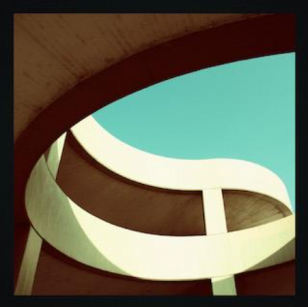 From time to time Elsewhere will single out a recent release we recommend on vinyl, like this one . . .
.
There's a swag of retro-soul around right now: from Troy Kingi repurposing and sometimes replicating the styles of the late Sixties/early Seventies on his album The Ghost of Freddie Cesar, through the sensitive/falsetto-ache of many young pretenders who never offend on an innocuous Spotify playlist (but don't make a distinctive impression).

And now the long-running Sola Rosa (Andrew Spraggon) here getting authentically down'n'slinky or up on the dancefloor with an album which looks back into the soul/funk/smoove groove idiom.
Sola/Spraggon not only has considerable prior form and class in this territory, but with a guest cast around his supple beats, songs and settings – from wah-wah Soul Train-grooves (Searching for Love with British reggae singer Kiko Bun) and mirrorball dance (Something Good with hot Australian soul singer Thandi Phoenix who appears also on the George Benson-mood and affirmative message of Shine On) through socio-political urban urgency (the edgy and deftly dramatic For the Mighty Dollar featuring the estimable Kevin Mark Trail and Sharlene Hector) – this is a fine collection where the various tropes are re-shaped into a coherent and yet diverse package.
There's sharp, dark old school, urban soul-funk here (You Don't Know with UK singer Josh Barry and the precision horns of Mike Booth, Haydn Godfrey and Andrew Hall), slippery soul-jazz (Runnin' with Shach Seven and Hector, No Idea with Jerome Thomas), chill-out cosmic soul (the title track) and the late-nite low-lights sensual groove of Star to Star (with Troy Kingi and an astute lyric) and My Love with Eva Lazarus.
There is a rare professional, disciplined, empathetic cast of backing players here behind the slippin'-in singers, such as guitarists Jeremy Toy and Dixon Nacey, drummer Julien Dyne, bassist Matt Short and others.
But a special mention – because Ron (Anchorman) Burgundy amusingly debased the idiom – of Lewis McCallum on jazz flute.
It's telling that a number of these songs have been released as singles already because this feels like just such a collection: discrete songs which stand on their own terms.
Chasing the Sun -- which comes in a beautiful, frameable double-vinyl gatefold sleeve edition -- knows where it wants to be in terms of the styles explored and in some ways (because of the familiarity of the soul/funk genres), this is an easy listening album.
And that is meant as a compliment, as in very easy and pleasurable to listen to.
.
Chasing the Sun is available on double vinyl through Border in Auckland and at good record stores everywhere.
.