Graham Reid | | 1 min read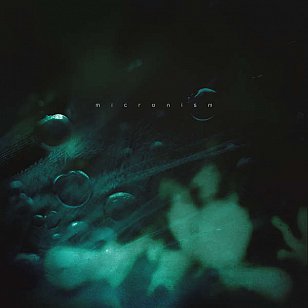 When Denver McCarthy released this album in the late Nineties the musical landscape in New Zealand was very different and electronica – although not a new genre – was very in the forefront of conversations.
There was quite a schism between the electronica and rock factions (just as there had been previously between hip-hop and rock) and cheerleaders on each side took often quite strident positions.
Rock writers often dismissed electronica as simply computer generated beats for mindless clubbers. Yet many of the albums were crafted with care and an interesting listening arc, few more so than this one by McCarthy/Micronism.
Released in a limited CD edition by the emerging Kog label in '98, it immediately became a cult favourite within the electronica scene because here was an album (a tidy hour) which was steeped in addictive beats but also had a sense of space and intimacy which made it perfect chill-out and home listening.
It was an album you put on and allowed itself to wrap around you.
It was minimalist in its construction but very much had the less-is-more result.
inside a quiet mind was also early proof of the possibilities of the emerging technology in that it was the result of bedroom recordings made over two years in Auckland and Brisbane. Yet remarkably no computers were involved, and despite the long gestation the 11 tracks all feel as if part of one integrated piece.
And their titles offer an insight into the mood of the whole: constructing space, first reflections, rainbow city, eventide . . .
There is a sense of peace and rest here, even when the glitchy rainbow city kicks in.
Now reissued on double vinyl and also available digitally, inside a quiet mind has been remastered by Chris Chetland who did the original mastering and was one of the founders of the innovative Kog Transmissions label.
The original album was to be among the last things McCarthy did before joining the Krsna faith the following year, and the album's title alludes to the mantra meditation he was starting to practice at that time.
McCarthy describes the album as spiritual and it certainly has the effect of taking the listener into its own space for an inward journey.
Really quite something . . . and something quite quiet.
MICRONISM LIVE
Friday September 1 – as part of The Other's Way Festival, Galatos Basement, Auckland
Tickets available now from Flying Out
Saturday September 2 – Plimmer Steps, Wellington
with support from peak:shift, signer & coda
Tickets available now from Eventfinda