Graham Reid | | 2 min read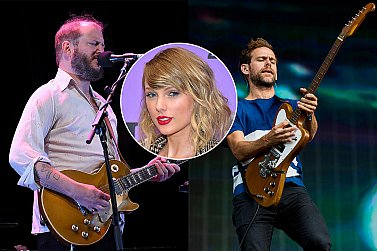 The Dessner twins in the American band The National, certainly put themselves about a bit.
Paris-based guitarist/producer Bryce is a Yale-graduate composer whose work has been performed by the Kronos Quartet, Paris' Ensemble Intercontemporain and various American orchestras.
He's worked with Steve Reich, Radiohead's Jonny Greenwood (the National sometimes referred to as America's Radiohead) and Philip Glass; arranged a piece on Paul Simon's 2018 album In the Blue Light; has written film scores (parts of The Revenant); founded the annual avant-garde MusicNOW Festival 15 years ago; curates other festivals and . . .
His brother – Copenhagen-based guitarist/keyboard player Aaron – has produced albums for Sharon Van Etten (Tramp, 2012), Taylor Swift (Folklore and Evermore, both 2020), Britain's This is the Kit (aka Kate Stables) and others.
He co-owns a Michelin-starred restaurant and a bar complex in central Copenhagen with Bryce, chef Claus Meyer and brewer Mikkel Borg Bjergsø.
He too has founded festivals, notably one in Wisconsin with his friend Justin Vernon (aka Bon Iver) which lead to their band-cum-collective project Big Red Machine.
That group's self-titled debut in 2018 included brother Bryce and National's drummer Bryan Davenport, singers Phoebe Bridges, Kit's Stables and others.
The cast on Big Red Machine's new album, How Long Do You Think It's Gonna Last?, reads like the contact lists in Aaron and Vernon's smartphones: Bryce and Davenport again, Swift on two songs, Van Etten, Stables, the Fleet Foxes, singer-songwriter and Tony-winning playwright Anais Mitchell, rapper Naeem and many more.
Anticipating a collision of celebrity egos and disparate styles underestimates Aaron and Vernon's deft and collaborative approach, and the folk sensibilities they share with many of the guests. Even with Swift whose albums under Aaron's steerage were a shift from her previous pop-rock and hip-hop influenced work.
As the title and these artists' histories indicate, this isn't chipper. Themes of death, loss and quiet anxiety pervade.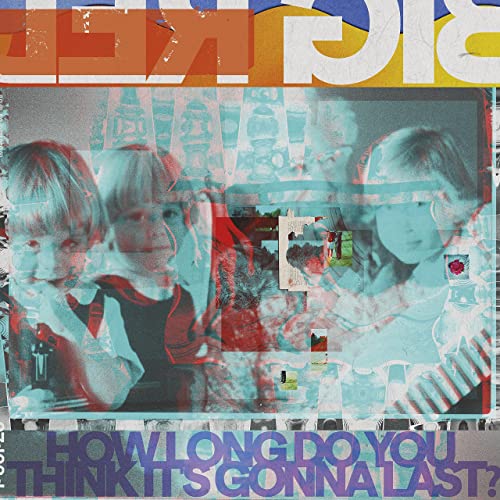 More interesting things happen when this abandons earnest, downbeat folk and ballads underpinned by piano for something akin to alt.folk pop, as when Swift steps up for her Renegade, and again on Mimi with singer-songwriter Ilsey Juber (daughter of McCartney/Wings guitarist Lawrence) which drives along over a decent backbeat and benefits from her dream-folk vocals.
Easy to Sabotage with rapper Naeem is most experimental track (with Auto-Tune) on an album which defaults toward the mid-tempo centre.
Aaron delivers The Ghost of Cincinnati over a lightly bouncing acoustic structure which belies lyrics about the emotional dislocation of someone feeling outside their life.
Alongside that, and the stately Hutch (about the death of Frightened Rabbit singer Scott Hutchinson with a quasi-choral part by Van Etten and others), his Brycie is the album's most intimate moment, a simple and candid acknowledgement of his brother's unflagging support over the decades.
For Aaron Dessner, Vernon, Swift, Stables and the many others, this was doubtless a rewarding project.
However -- while acknowledging its thoughtful beauty -- from our side of the screen How Long Do You Think It's Gonna Last? is an interesting, sometimes enjoyable footnote rather than the headline it might have been.
How Long Do You Think It's Gonna Last? is available at bandcamp here