Graham Reid | | 1 min read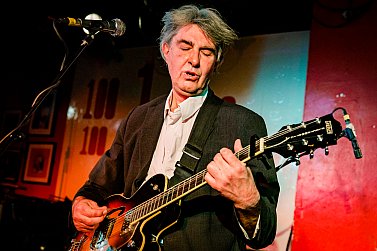 Although Elsewhere profiled Britain's Jazz Butcher (the vehicle for singer-songwriter Pat Fish) in 2017 and 2018, it's likely that Fish's extraordinary output has meant almost nothing in the Antipodes.
Perhaps the first some had heard of him was when he died of a heart attack in late 2021, a couple of months short of his 64thbirthday.
A literature graduate inspired by the freedom and fun of the post-punk period, Fish was a prolific writer recording more than a dozen albums (many on Creation Records), a few live ones and EPs.
We wrote about him because Fire Records had a JB reissue programme and now, what has become a posthumous release Dr Cholmondley Repents: A-sides, B-side and Seasides, another four CD set.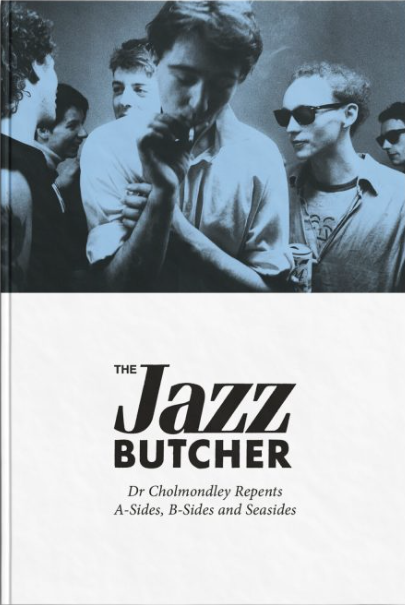 Fish was a social observer drawn to American indie rock and the Velvet Underground as much as left-field British artists and also a man with a sense of wry humour: the set opens with their first single Southern Mark Smith; includes their hilariously brilliant take on an extended version of the Modern Lovers' Roadrunner; a wonderfully tripped-out clubbing version of the Stones' We Love You . . .
He could deliver droll speak-sing stuff like Water which wouldn't sound out of place on a Wiggles-like children's TV programme; jangly r'n'b pop-rock on Grooving in the Bus Lane; gentle ballads (Mersey) . . .
There's a live Knocking on Heaven's Door delivered straight obviously recorded in the crowd, and Girl Who Keeps Goldfish morphs into Sweet Jane.
And what's not to like about a man who had a way with a melody but songs with titles like The Jazz Butcher Meets Count Dracula, Death Dentist, The Devil is My Friend, Truck of Fear, Conspiracy (a funny rap track), Peter Lorre, The Hairbrush and the Tank, Burglar of Love, Caroline Wheeler's Birthday Present, Rebecca Wants Her Bike Back . . Pat Fish roamed freely across pop, Anglo-rock, nods to cheap electronica, college radio, English eccentricity and more.

It's too late for Pat Fish (born Patrick Huntrods) for you to discover him, but his idiosyncratic and enjoyable music is still out there waiting.
.
You can hear this album on Spotify here. It is also available as a hardback box set through Britain's Fire Records or on order through Southbound in New Zealand who distribute Fire releases.